Gold leaf lettering on glass or on panels – what it means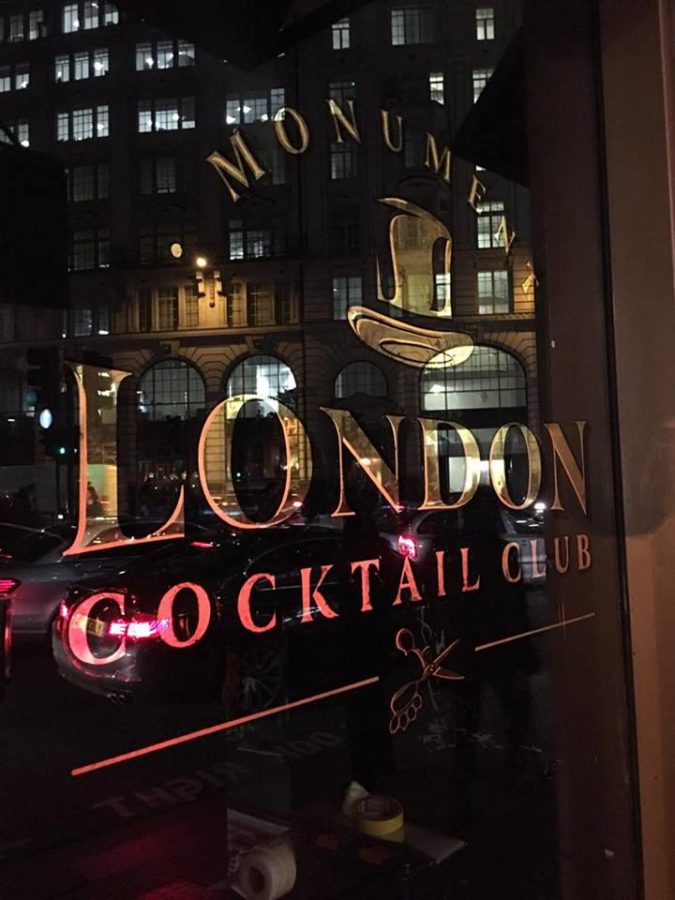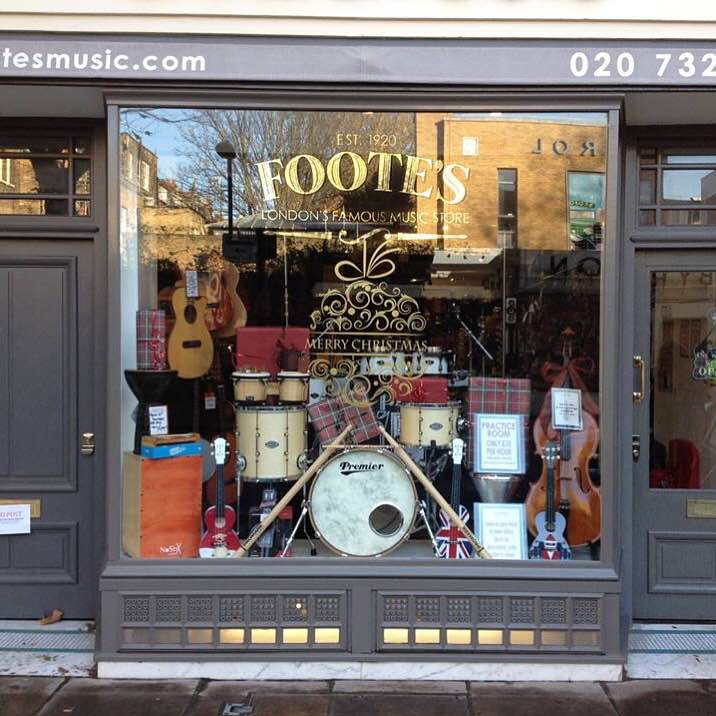 NGS – We just Love Gold Leaf
---
Yep interesting… what does it mean for anyone investing big money into a gilded piece of front of house ID?
It means firstly that they want to say I am Quality… probably one of the best.  I am better than anyone else who doesn't have Gold.
It probably also says they are madly in love with what they do and have a passion overflow for this whole idea of product beauty and self worth.  The sense of self worth is what top drawer have in common and that can be the guy in Brockley or Bond Street.
But hang on the guy in Brockley has just as much pride and love as Prada or the other diamond chip traders! Yes that's true but to be honest I wouldn't suggest gold leaf for a local cafe because it wouldn't suit en masse. It would be too bling where what might be better is wide catch warmth from design.  The price-tag won't be far off yet the business would prosper… enough with good choice colour – back to gold then.
Working with the finest materials is a dream and in many ways laying on size and burnishing in gold is a lot easier than 2 coats of enamel, and quite often I use white gold to back up lettering on glass which adds luminosity and durability.
A lot of newbies just love jumping in the deep end and getting gilding before they have mastered the basics, much to the annoyance of the old guard. I can see the attraction: the prestige, the higher earnings, the tag gilder all represent the essence of the craft of signwriting.
I've got ex student who are so obsessed with the stuff that they have created their own niche, tight methodology for glass gilding which is genuinely impressive. And yes sometimes their shapes are shit!! But sometimes my gilding is shit so who gives… we are all human.
The equipment and quirks have their own allure to: the Smith tip, Badger tip, Studdon gild method, Bermuda gild, Chicago, it goes on… refinements that really seem to matter.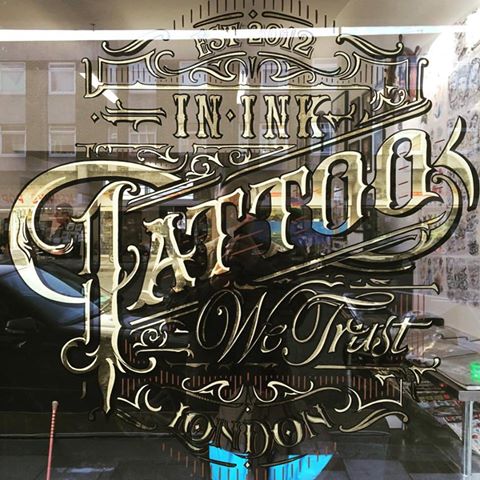 But what really matters is that we have dozens of talented guys that have the passion for this stuff and 5 years ago there were only 5 of us in London slinging leaf.
Rejoice, keep it rolling!! Make gold your own special craft skill and start to create your own mysterious legend.
What does it all mean?
Quality and matching ambition between client and artist… to say nothing of a deeply beautiful UK-London again.
Nick Garrett
Next article coming up – the Classic Cafe sign
---