London Master Signwriting and Gilding by Nick Garrett. Always by eye, by hand… and Heart, NGS – Signs & Courses
---
NGS
London – Milano – Firenze
Our letters are the most Beautiful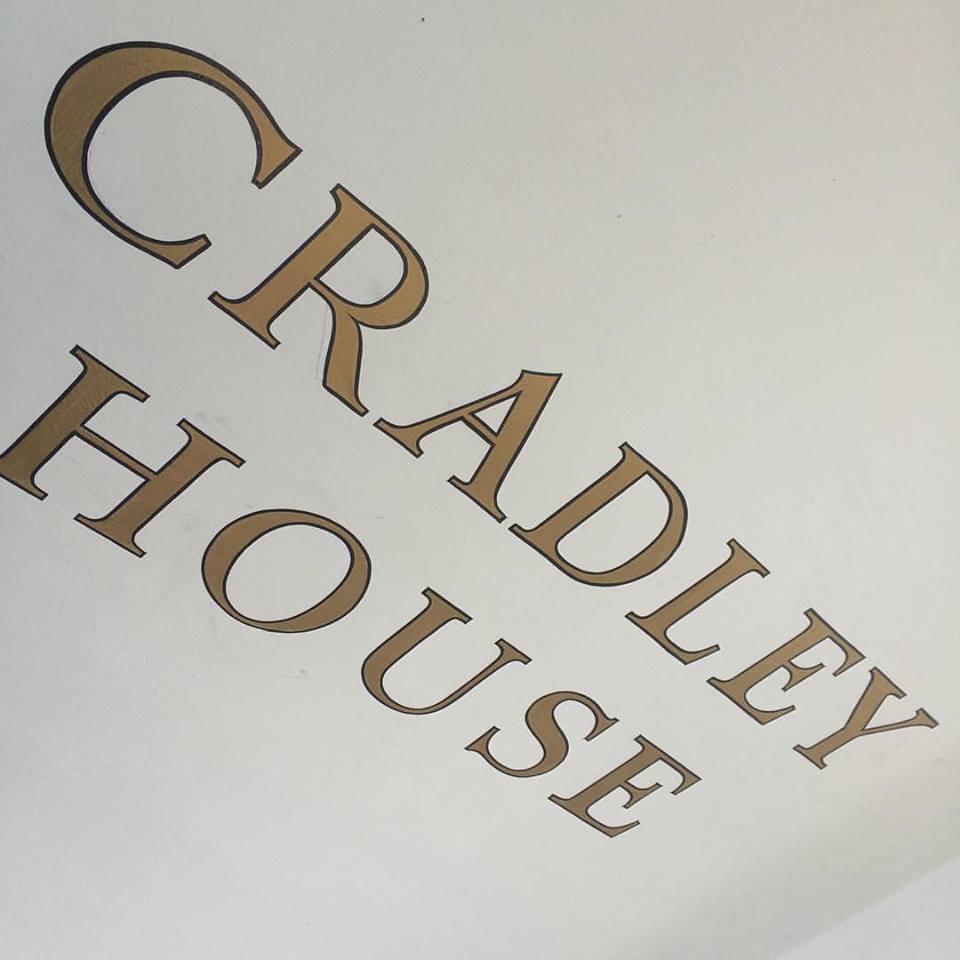 Modern Signwriting classics
---
07960113799

Thanks for visiting London's NGS
 Lettering, Gold Leaf & Gilding and Sign Training Specialists
0044 (0) 7960113799
nick@nickgarrettsignwriter.com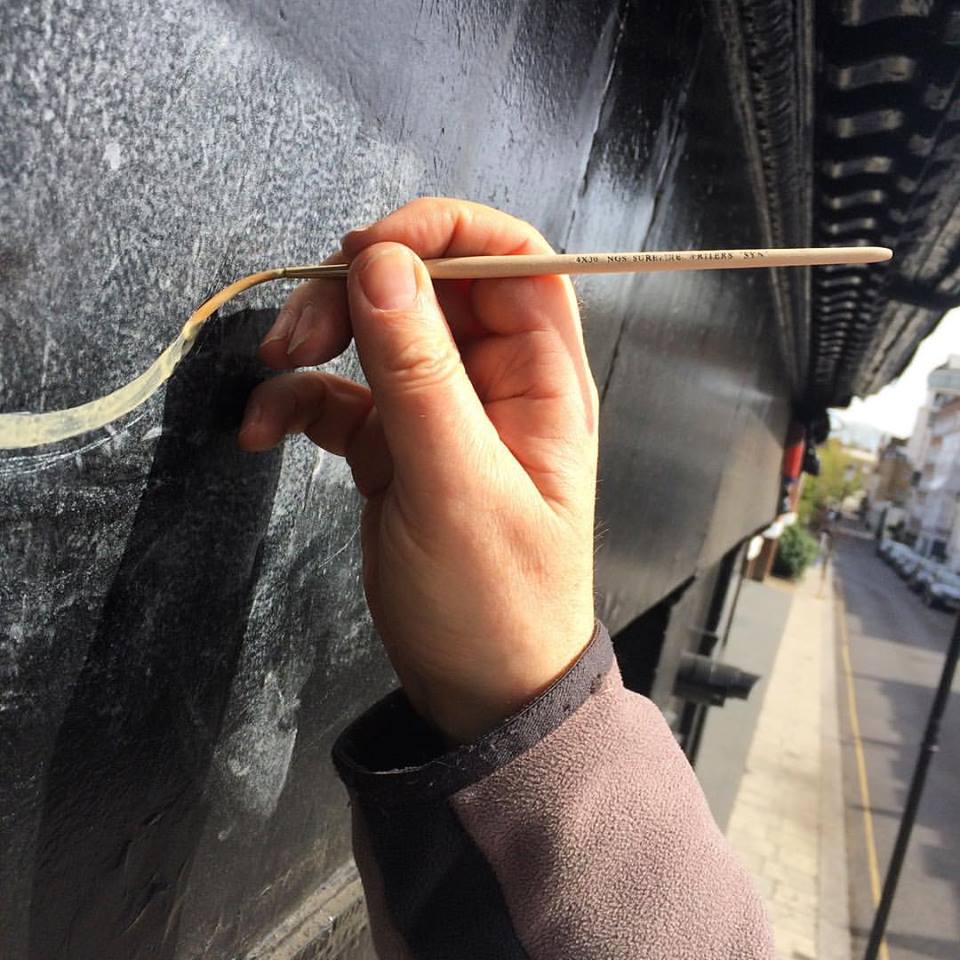 Nick Garrett creates absolutely beautiful, bespoke writing, using his own, custom made 'Surefire' brushes
---
Thanks to Jack Hollands of Signwriting Jack, John Pope of Pope Signs, Henderson Signs, Glyphics, Perry Signs, Insegne di pinto a mano Milano – Traditional Signwriting of London
Beautiful Visual Impact – Typographic Hierarchy
The first step: Getting your design absolutely right
One of the most important aspects of signage is to establish a strong typographic sequence of play – to present the content in a way that visually conveys to the viewer exactly where to look, and in what sequence. The styling and placement of all elements, should guide the viewer through the sign content with absolute clarity… and beauty.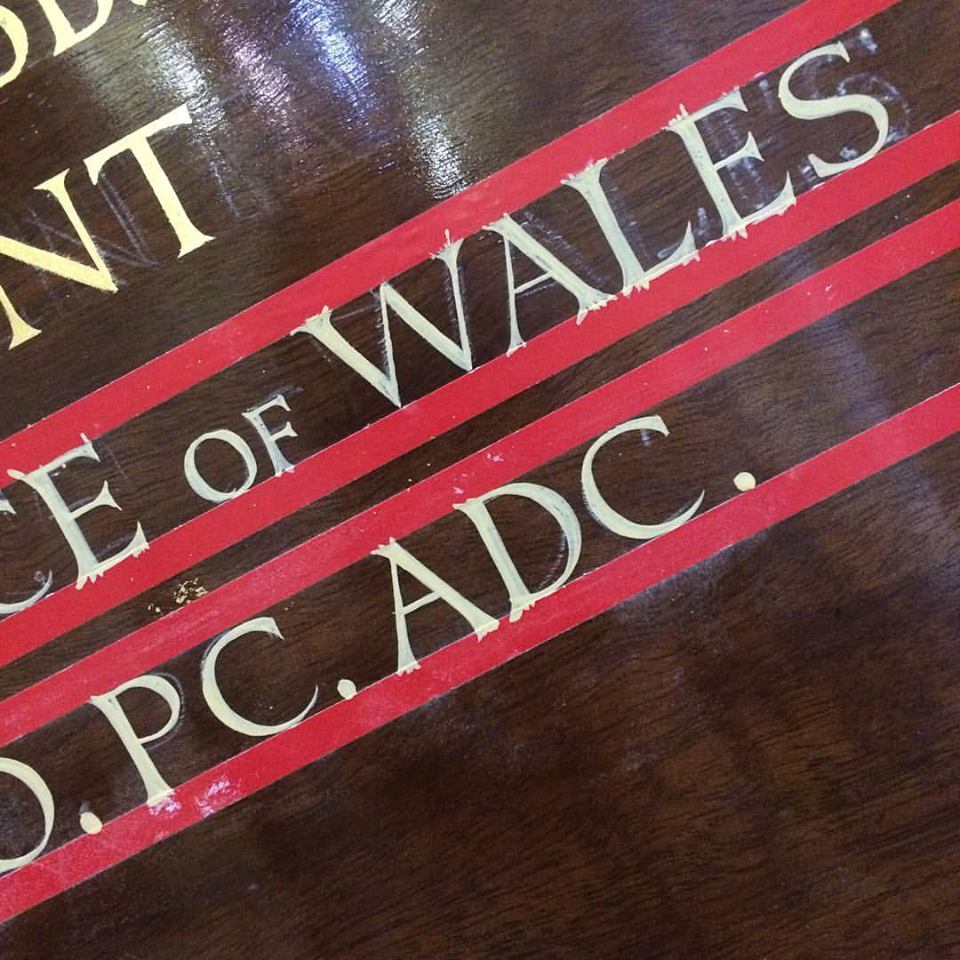 This organizational system, or design roadmap, is achieved through the use of both typographic lettering styles and spatial elements; in combination, they create the desired effect. To begin the process, it's essential to understand the components of your sign content  – and then design to visually reinforce this essential information.

3 Things a great working sign must say:
Who you are
What you do
Contacts
---

---
About NGS
Specialist signwriter and glass gilder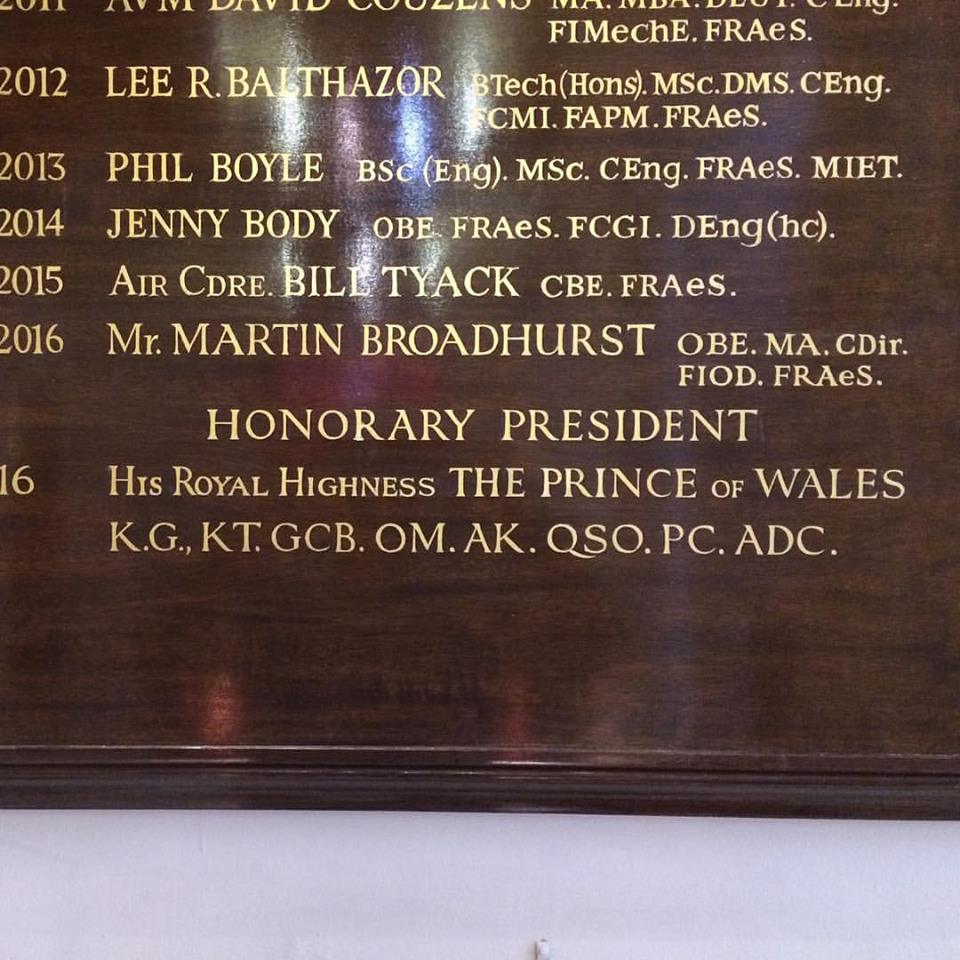 Hi, I'm Nick Garrett, a dedicated, London Signwriting and Gold Leaf Gilding artist, specialising in traditional, retro and modern trend leading work. It's more than just a job to me…  I lead youngsters into the craft, design fonts, create, teach and share.
I grew up in West Norwood, Herne Hill and Brixton, painted my first sign aged 15, in the summer of 76… and loved it!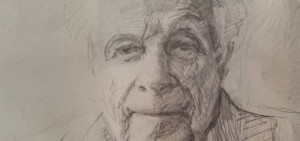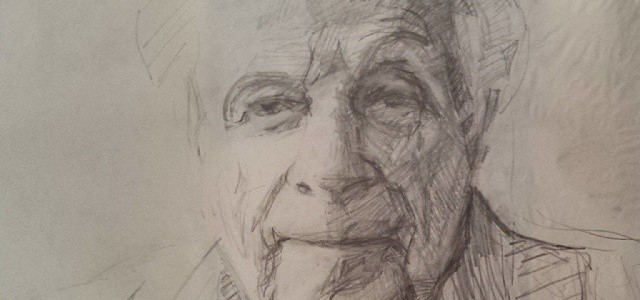 Lettermaster Francis Baker:  a family heritage of fine lettering started with my great grandfather's studio 'Bakers of Fulham'
My family heritage
My grandfather Francis Baker taught me all the structures of great Italian and London lettering . I grew up spending a lot of time with him in his Putney studio, watching him pencil out his layouts and and listening to him cutting out his lifetime of work.
My family consists of stone carvers, ship designers/builders (H. Linton, the Cutty sark), aviation designers and a couture dress maker. So it's a crafts based family heritage that feeds my creativity today… and my sheer joy of the pencil and brush.
Today, my client's success is my measure.
---
Lot's of work on these pages and hope it all inspires you to come to NGS.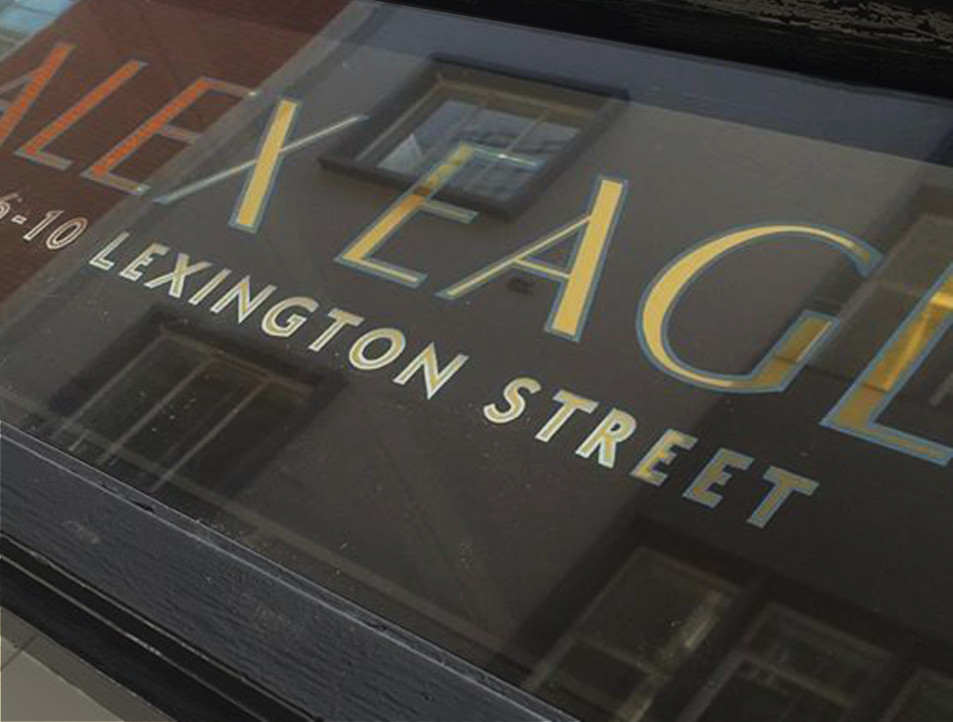 PURE GOLD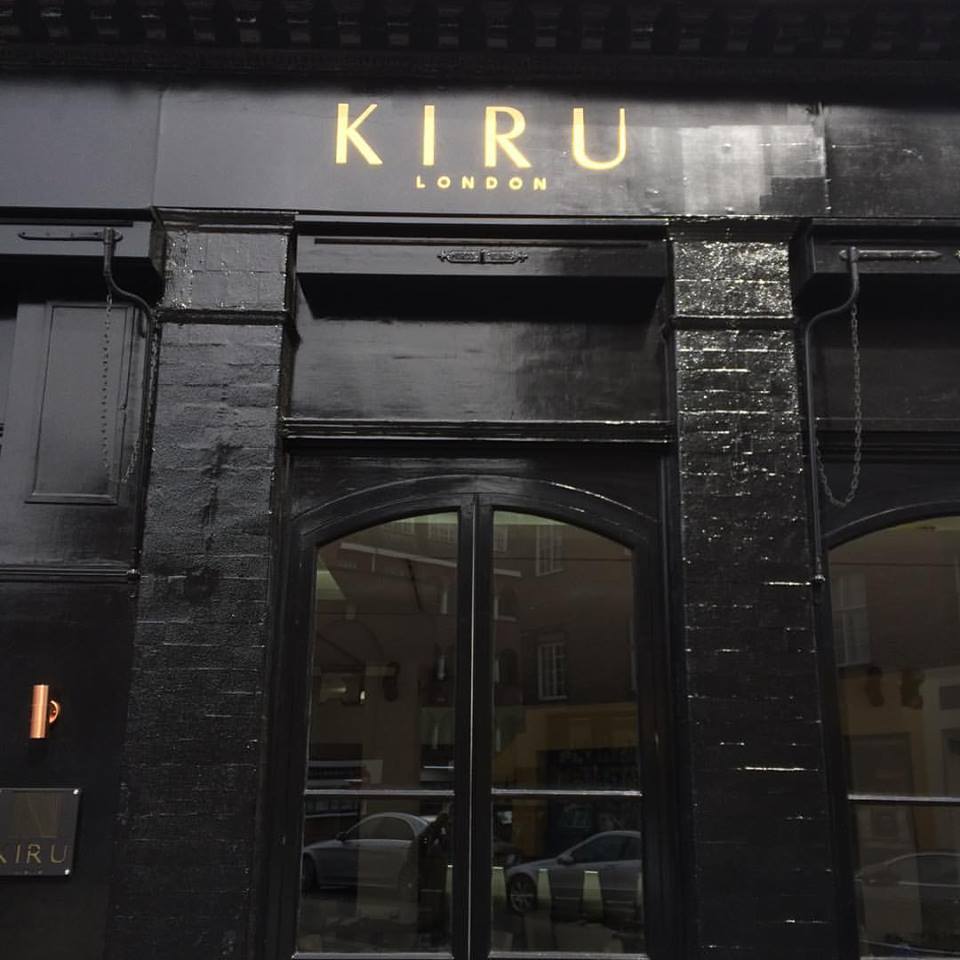 PURE QUALITY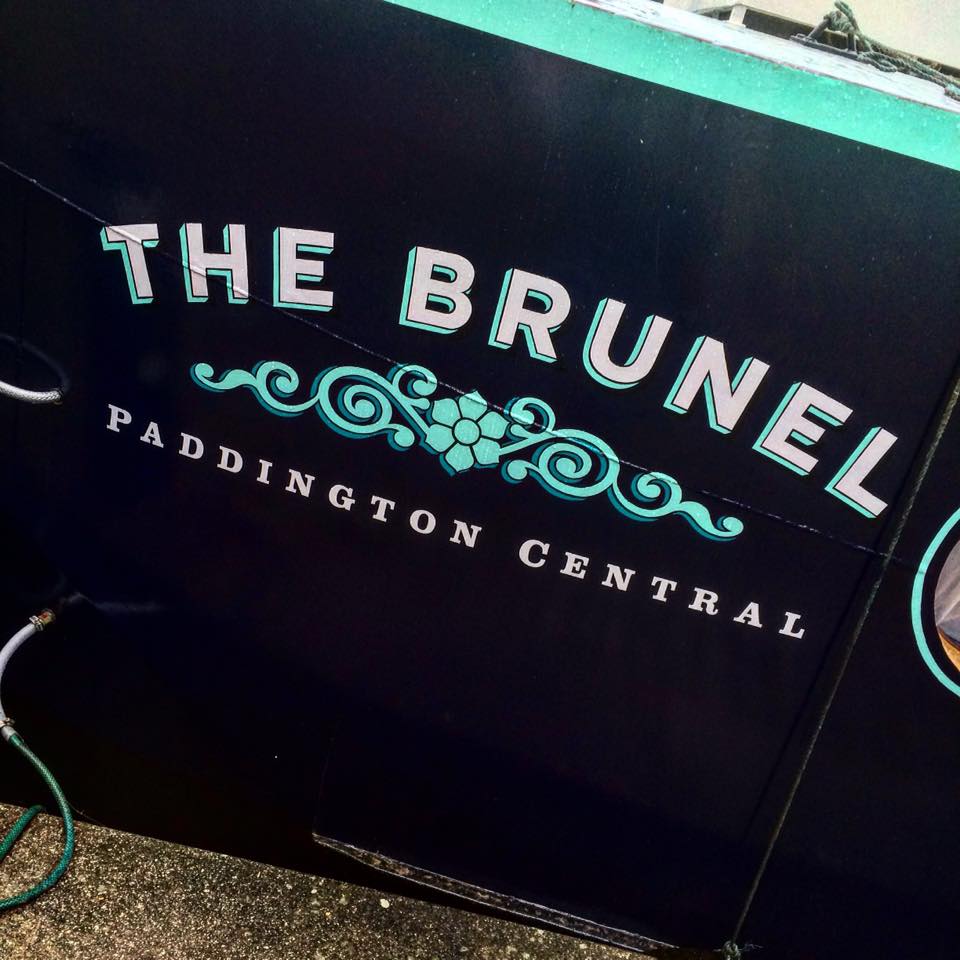 ---
PURE PASSION – YOU'RE LOOKING SHARPER
Designing each and every letter 
It's all about honing… and experience.
A comprehensive sign service with a recent history spanning 38 years in a wide range of disciplines which really help feed extra quality into your final product.  
It's more than just classic, beautiful English signwriting that you will find here. There's a passion and a beating heart for starters, but essentially this is a specialist team with the highest levels of expertise and ambition at hand.
Design is everything and apart from making your brand pop, it often saves you time and money.  Here's how:
Good designers Keep it Simple.

Great designers land the essential ID… but with hidden extras

Great icons have hidden yet simple refinements
Materials are selected for all the right qualities and NGS have our own series of super-sharp brushes, custom made to suit my hand and those of my team.
Clients often approach me with complex projects precisely because of the reputation I have earned for sharp solutions, beautiful refinements and turnkey project experience.  
Made special by design, it is a service you can depend upon and one that will guarantee you success.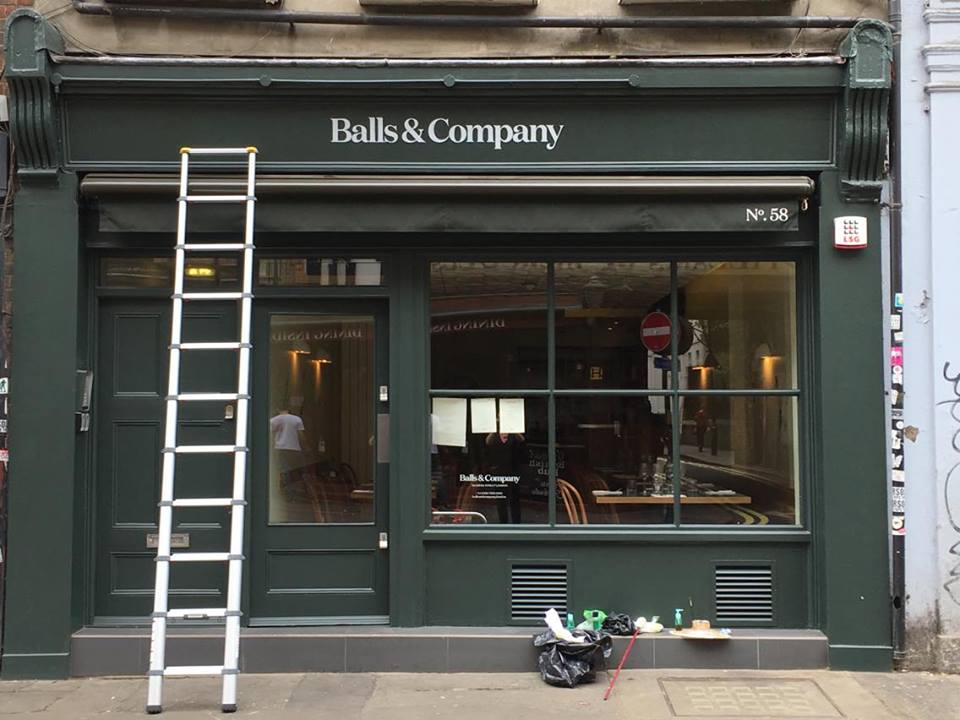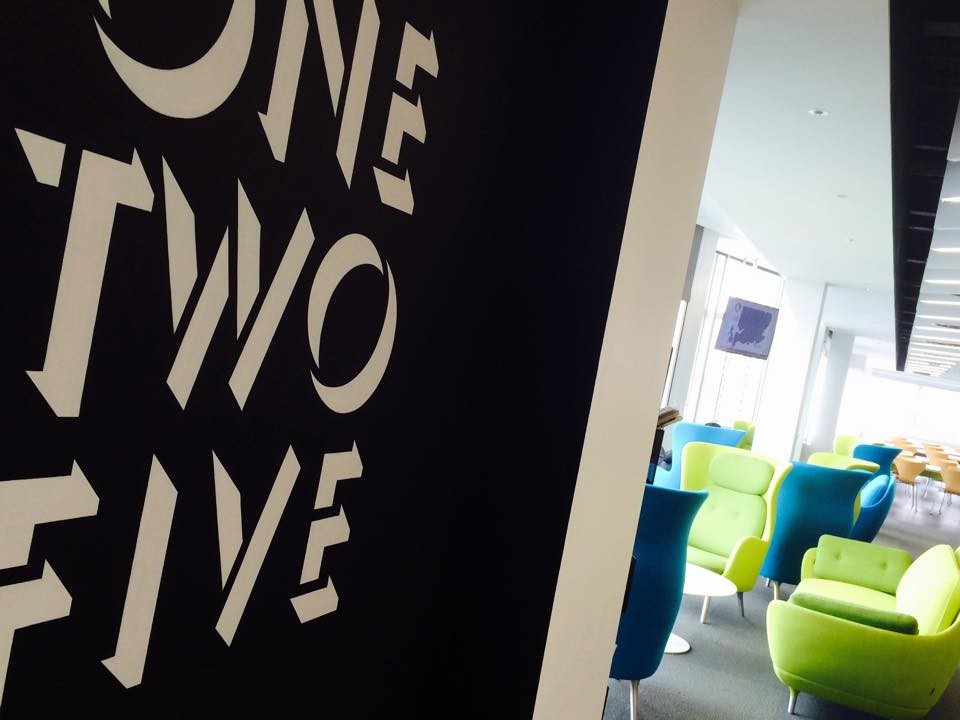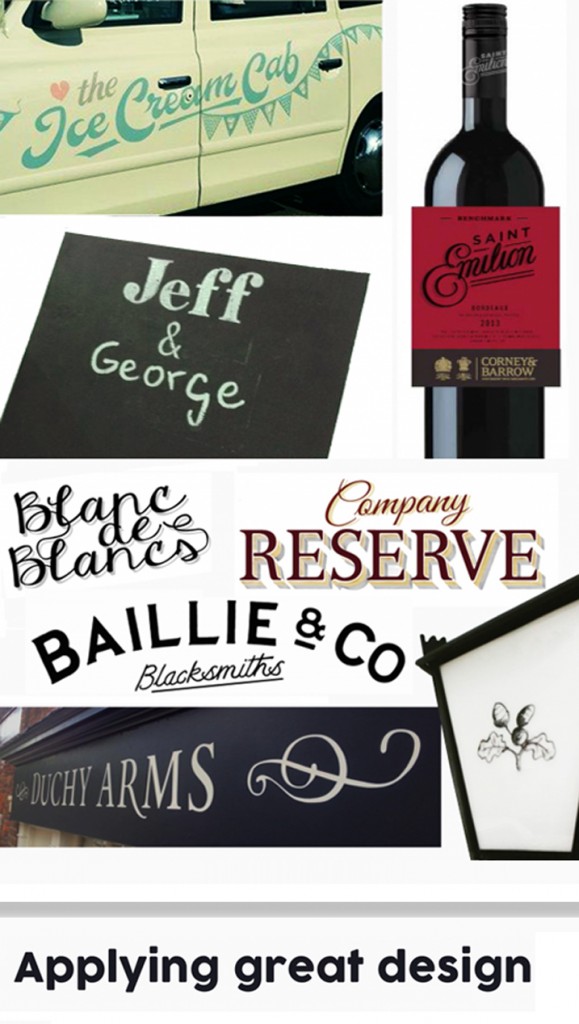 Art and Design
My career started as honours graduate in fine art before moving into lettering in 1981. I also have decades of associated creative practice including since 1986, brand ID, ceramic form design, furniture form design, special paint finishes, global production, design management, restoration and middle weight typographic commissions under the bonnet.
Applying NGS Pure design to your cool London Signwriting, is the game changing difference that will count.
.
Under the hood: Trend setting
I have developed trend for the likes of Laura Ashley, Designers Guild, Impressionen and Qool Tango since 1996. Because of this area of product expertise I see the importance of applying trend development across my services.
If you want to get the jump on competitors or a heads up on emerging trend, talk to me.
Each NGS custom typeface is therefore evolving via the studio, tailored to the client needs and sharing a DNA from genuine original forms.  I connect the style to historical lettering and the result is magic.
Not ending there getting into the  core of type design has manifested NGSinside our new secure Client Area on the website – a cool place you are invited.

Urban Distress Gold Leaf window for Le Labo
---
Method:  The Crafting of Your ID
NGS London signwriting made to your particular needs or can follow perfectly your existing design layouts and brand ID.  I call it couture lettering and it all fits your budget. It's going to shape your future.
Services include:
Branding & Graphics
Pure Design
Modern Minimalism
Classic Vintage
Ghost signs 
Chalkboards
Gilding on glass and panel
Panel Manufacture
Teaching and Mentoring
Recent works include visits to London, Paris, Milan and Watford. Projects can be completed in our workshop or with you on site anywhere in the world – rain or shine, super big or small, quality productions.
I am happy to share with you my complete bespoke service. Feel free to contact me for a chat.
Nick Garrett
---
call me 07960113799
---
 Fine Romans, Murals, Minimalist or Urban Ghost signs
Interiors, Missions, Retail, Pubs, Bars, Hotels, Cafes, Cats, Dogs, Aeroplanes and Boats
---





---
Courses – Next Gen

Join our NGS Letterheads Signwriting Courses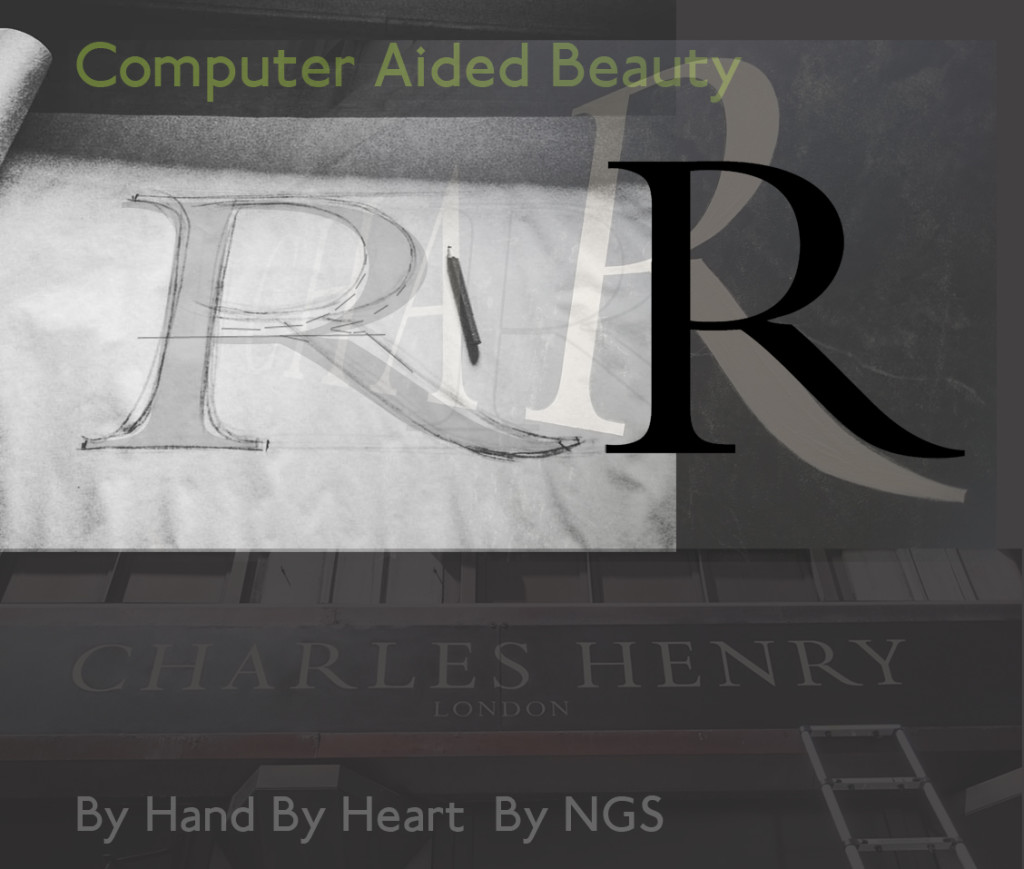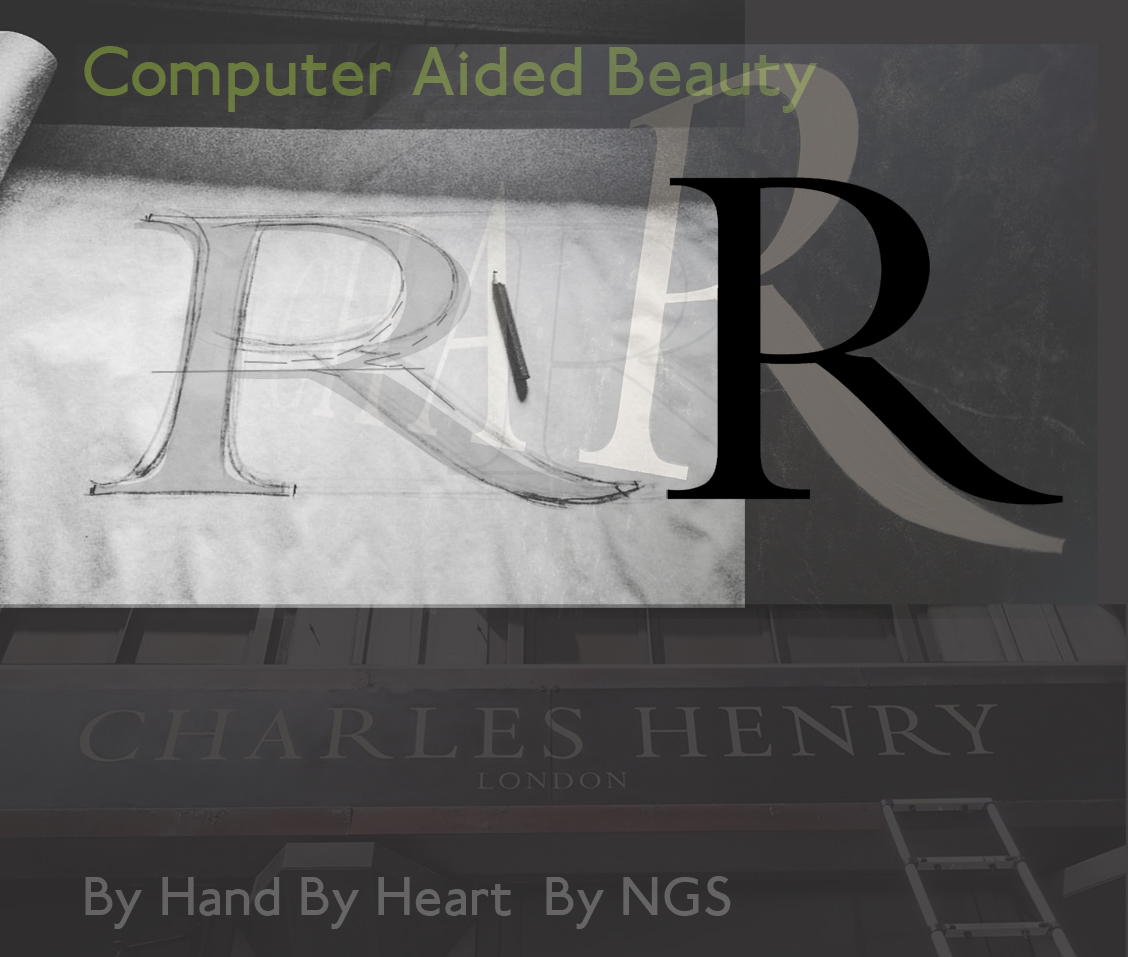 Smooth Design and Sharp Finishing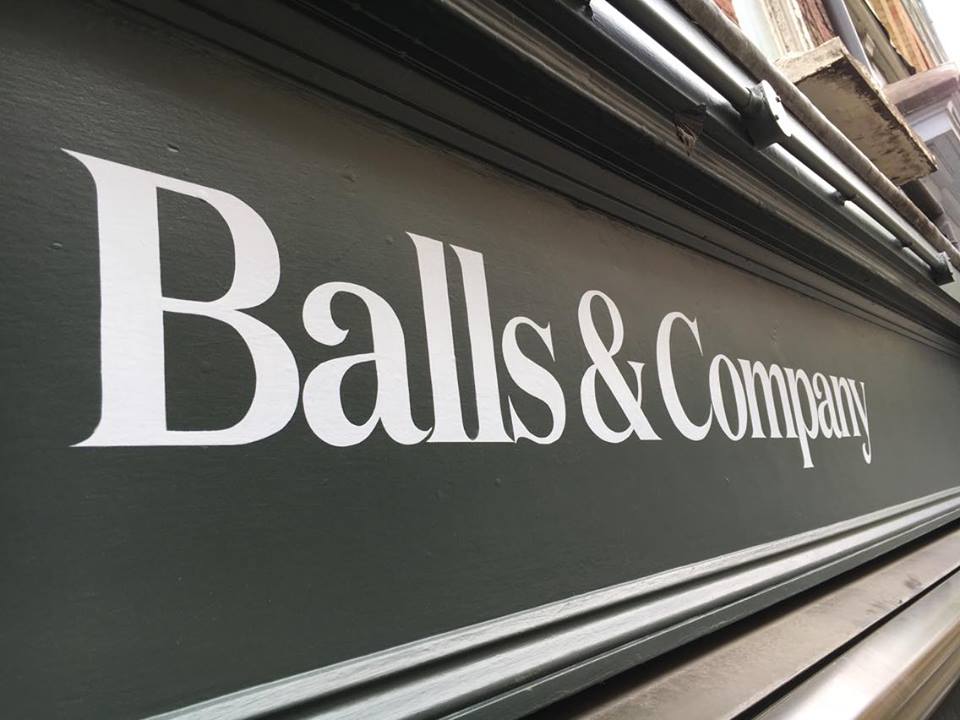 ---
call me 07960113799
 
Above: Tom's Waffle Float at Alexandra Palace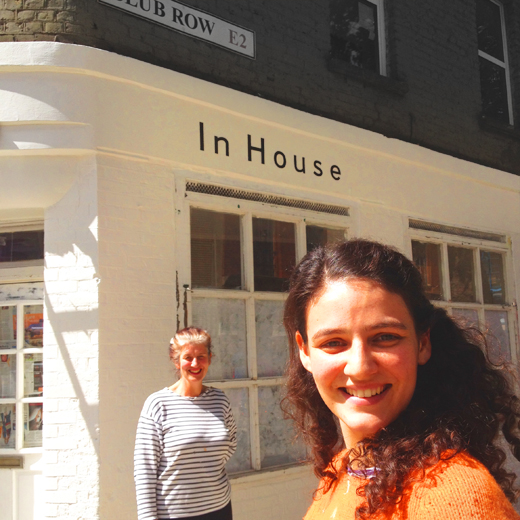 for the discerning retailer
Retro and modern sign writing. Workshop or on site – rain or shine
call me on 07960113799
 NGS for Fantastic Letters and Gold
---
07960113799
nickgarrettsigns@gmail.com
3 generations of iconic London letterers become 4 with a lot of fun
Signs by NGS:  Nick Garrett
NGS Teaching the craft
Signwriters in the House
NGS teach too!  My star pupil and immensely talented Pro Writer and Gilder Jack Hollands now Signwriting Jack during his training year with me.
Thanks to Signwriting Jack, Perry Signs, Insegne di pinto a mano Milano and John Pope signs
---