The brief was to create a signwriter's sans serif  'Victorian' font-face with a modern feel… in subtle varied hand… a poetic theme.
The draft took a good 4.5 hrs to sketch up because of the tight spacing balance between the front 2 fascias… and the final painting whistled along in just 4 hours.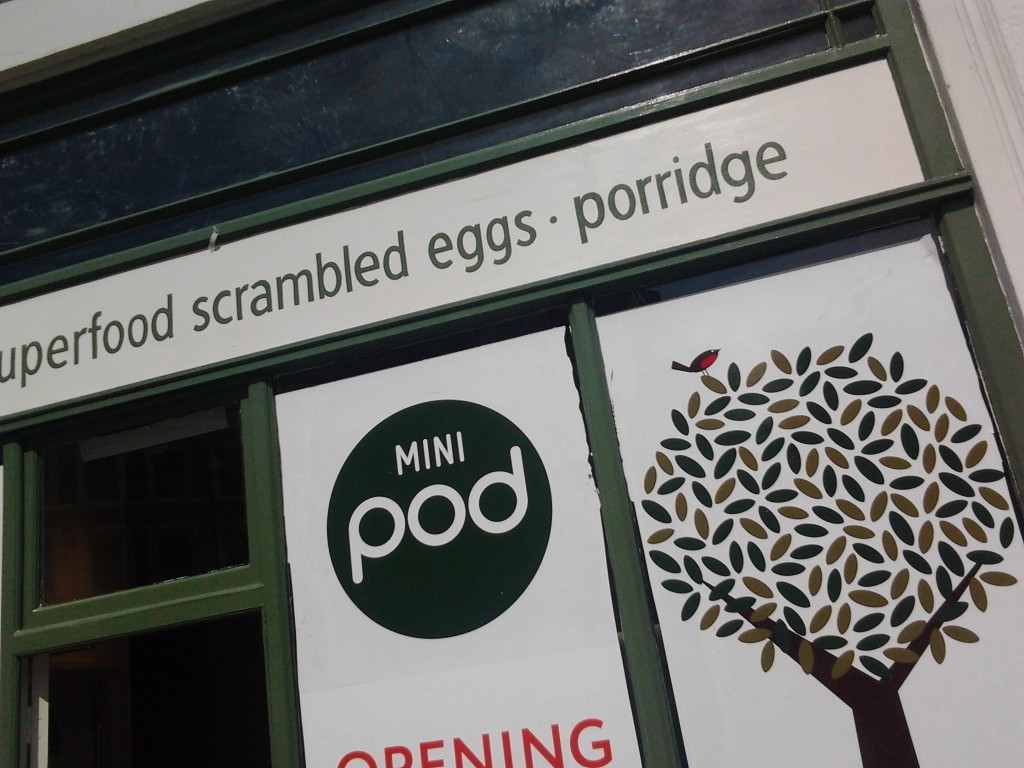 Above:  Click on image to enlarge and you will see slight differnces between letters, little wobles… oddities and eccentricities… all balanced to POD's brand ID.
Below: The Photoshop kerned and distorted artwork which formed the Fonts style base.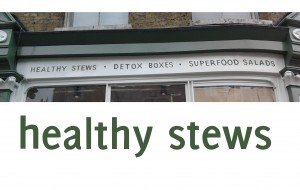 Drafting up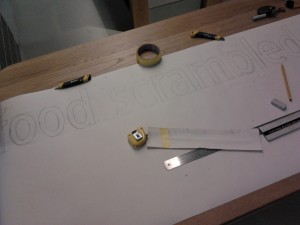 A welcome break in the rainiest drought ever known!  Blue skies in Queen Victoria St.