NGS signwriting

Graphic creative signwriting across London
I offer a full design service from visual concept, through development to finished artwork.  Included here are recent examples of my narrative, architectural and brand mural designs across central London.
Hope you like our projects.
You can see more inspiration boards on my Pinterest
GALLERY AND TESTIMONIALS
Great value and quality writing always…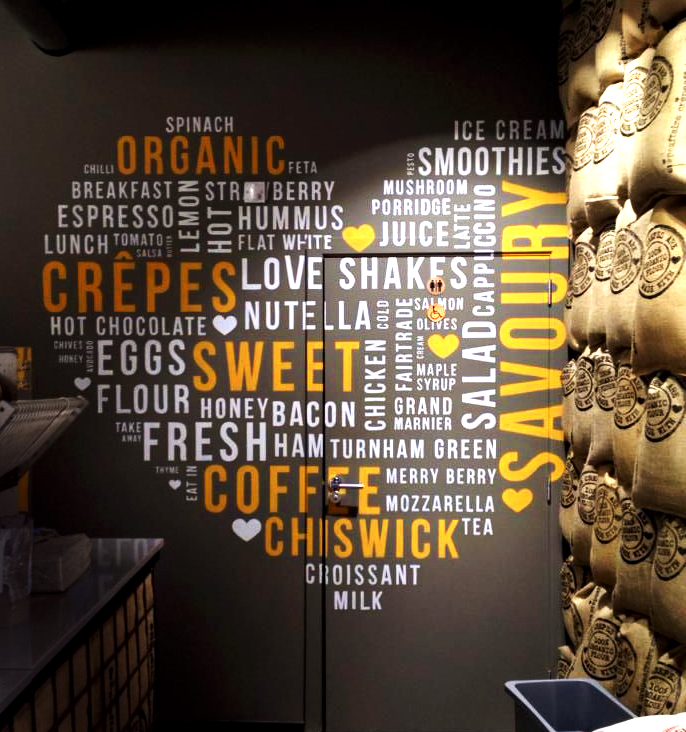 ---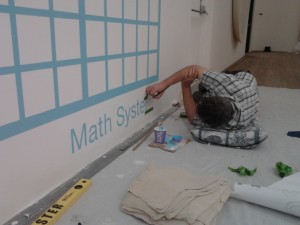 NGS Testimonials
Wow Nick thank you!  Never had so many props in all my life!  Thank you for your support and bringing the great vibes.  I miss it already..

Thanks again, you are such fine artists and GREAT guys too!

Becky Morgan

Design and Interiors, Love Hate Social Club, Notting Hill, London
EMAIL US
nickgarrettsigns@gmail.com
    This page covers Nick Garrett's bespoke sign practice including Classic and Modern examples of Pub signs, Glass writing, Retail and Cafe writing… with a gallery of recent works in videos and images. Call us today:
Was great working together – I always smile when I see the Shoreditch windows – brilliant.

Shamil Thakar

CEO (Founder-wallah) Dishoom, Bombay Chai Restaurants, Covent Gdn + Shoreditch, London
Nick!!.. those signs are just something else!  You are THE artists I have to say!

Huey Morgan

DJ, Fun Lovin Criminals, Founder Love Hate Social Club, Notting Hill
MAKING LONDON MORE BEAUTIFUL  
when you are ready call me to discuss yr sign
ngsfwt@outlook.com
———
Love your work man… you just hit those gold flashes (artworks) just right.

Ami James

Miami Ink, Notting Hill
NGS painted a few signs on the exterior of the Ampersand Hotel South Kensington, some in rather awkward locations, which we were very happy with, especially after some bad experiences with other signage providers. Nick and his team were prompt, efficient and quick to respond to all queries. I'd happily recommend NGS to others.  The hotel are very pleased with the signs.

David Price

Assistant Project Manager, Bradbrook consulting, Project & Cost Management
,
The execution is superb… it's very rare to see someone love what they do like this…

Phil Monk

Head Curator, Tate Modern, London

"Nick is a superb illustrator and graphic signwriter. Professional, knowledgeable and easy to work with.

He took our brief, developed it and then executed it beautifully. You can see his work of art at our new POD on Queen Victoria St."

Alex Maynard

Marketing Director at

POD FOOD

. 

"It was great to bump into Nick again recently..

Nick could always be relied upon to come up with original and often stunning designs for pictorials and had a real feel for the genre. He worked hard and did a lot of work for myself and my colleagues dealing with Allied Breweries regional re-branding. His work was always outstanding. Happy memories!" 
"I met Nick when he was trialing a new range of painted furniture when there were very few others doing the same. He had a fantastic eye for shape and colour. Importantly, he was always willing to discuss ways in which his product could be tailored to our specific needs and worked hard on new colours or finishes that were always stunning. I would recommend him as someone who is extremely personable, always flexible and with a really creative and original mind."

"I have worked very closely with Nick Garrett for 5 years. Nick has excelled in his role as a leader at P.D. Department. He possesses the ultimate "can do" attitude while taking on all tasks with a positive energy. His upbeat personality and engaging personal style enables him to interact effectively with clients and staff. Many of his co-workers seek his advice and support. He is always there for them and is comfortable in the role. 

Nick has a strong sense both about the market's needs and clients' needs. That is an important element for his role in CAC. The development of CAC requiring a great deal of thought and effort on his behalf!! 

I am glad to have chance work with him!!" 

PD Manager, China Accent (HK) Ltd.
It's wonderful, thanks so much.
It so great to have your expertise too with the colours, they've worked together so well.      

Jennie Milsom

Owner With Jam and Bread
 
Wow that is incredible… to see the real hand skills… just what we want!

Mark Valerio, Design Manager, Ted Baker
That work looks great, Thank you. I've noted your other areas of expertise and I'm sure that we'll work together in the future.

Andrew Catterall

Reflect Construction UK
[customcontact form=1]
Traditional Signwriters London, Murals, Gilding, Custom Typeface Design, Brand design, Logo Creation, Graphic Design
For all your sign enquiries

 
ngsfwt@outlook.com
NGS A Stylish London Traditional
Signwriting company
modern twist bespoke hand painted lettering,