Pub & Bar interiors – Interior colour schemes by NGS
Milan Italy London Paris – Interior colour scheme design and detail NGS
Colour ambience for bar and cafe interiors – by Nick Garrett
We are involved in more interior design services these days creating exciting colour scheme design and detailing, with the brief to visually and culturally attract customers and fresh trade.
NGS is a dedicated design studio based in Sydenham, South East London with clients in the UK and abroad.
We work across a broad range of projects for all types of businesses, Our process is straightforward and combines close collaboration with a jargon-free, analytical approach to design. This enables us to get to the heart of a design brief and distil sharp creative ideas into simple cost effective solutions.
---
---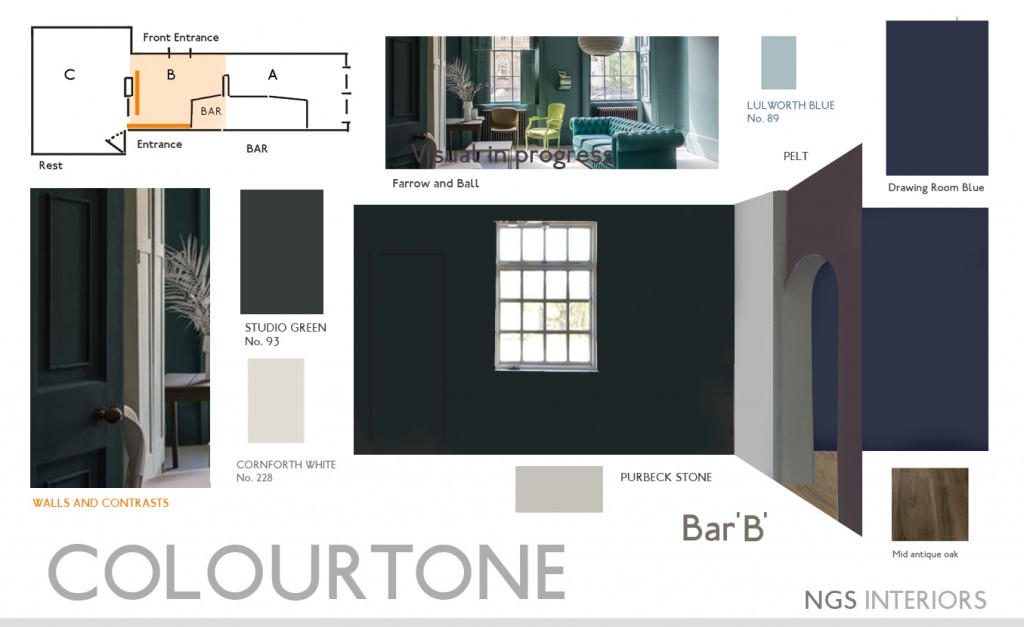 Recently we delivered design schemes to: The Bear Camberwell, The White Hart New Cross, The Globe Marylebone with more in the pipeline.
Bar interior design is now a part of our regular design service.
 Jack Hollands
---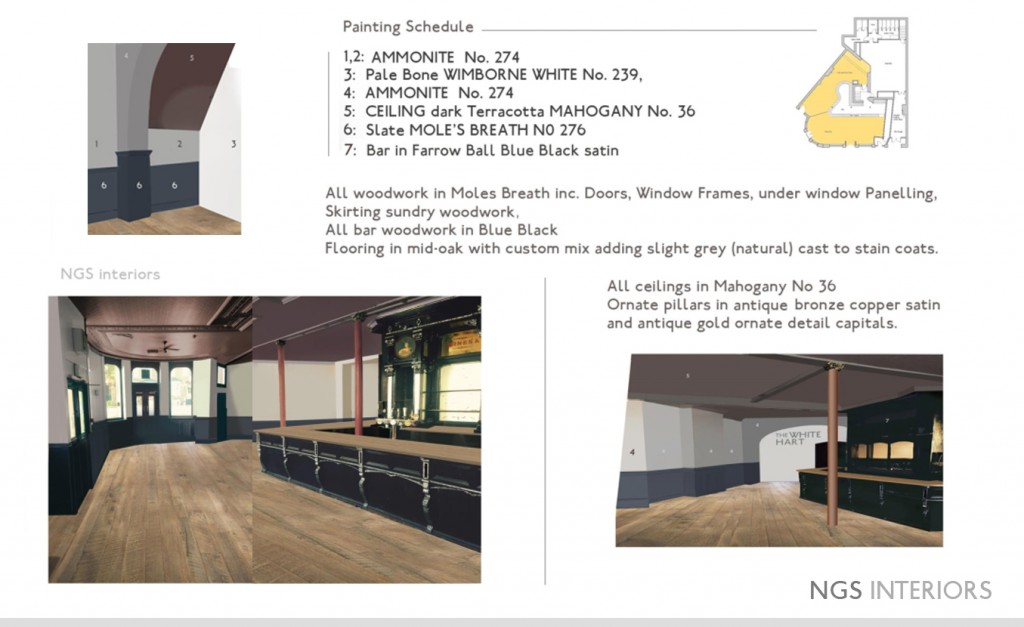 Project outline – our scheme pack to you
We set about determining the client need, footfall and new business reach. Designs are produced to attract target and projections. Location, client focus and culture are all factored in to our target schemes. These are output in edocs, PDF, or manuals that incorporate all aspects including lighting, colour scheme, special colour mixes, bespoke finishes, and brand ID.
If you would like to preview our work please feel free to email me here design@nickgarrettsingwriter.com
---
Past to present projects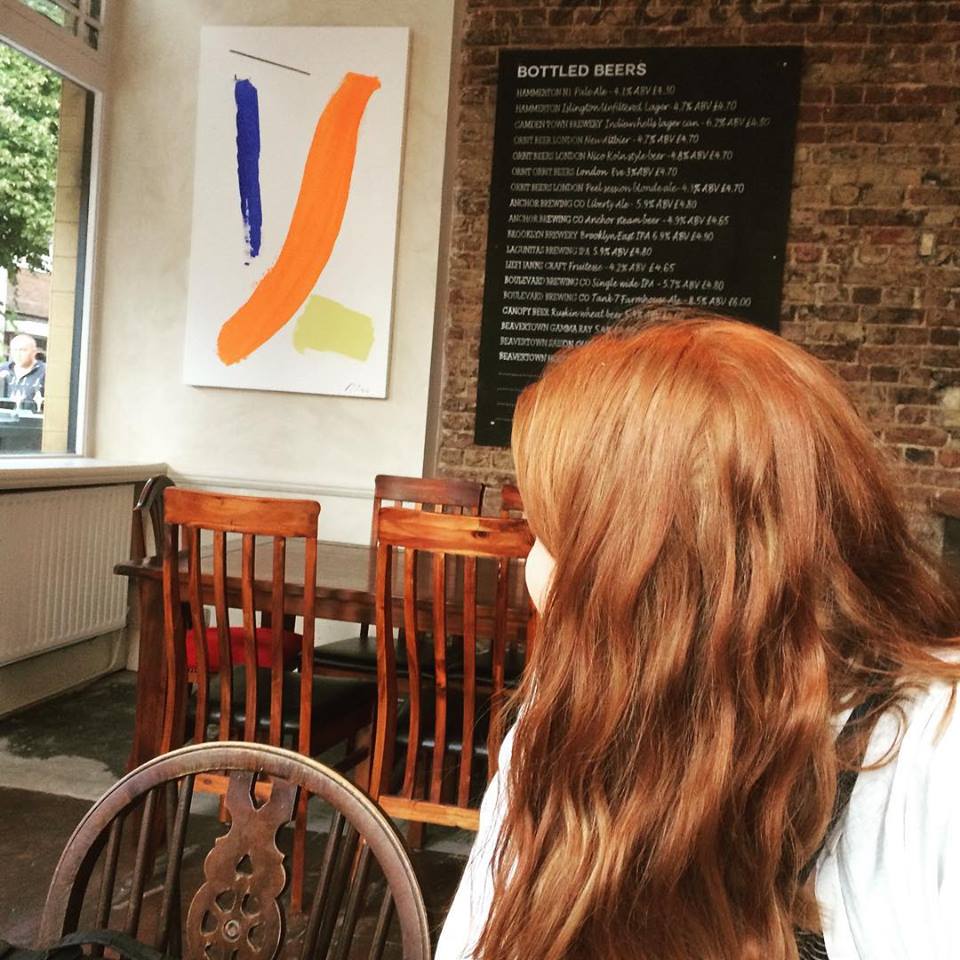 The Globe. Simplicity around the walls broken up with this abstract and chalk board product list. Style and functionality.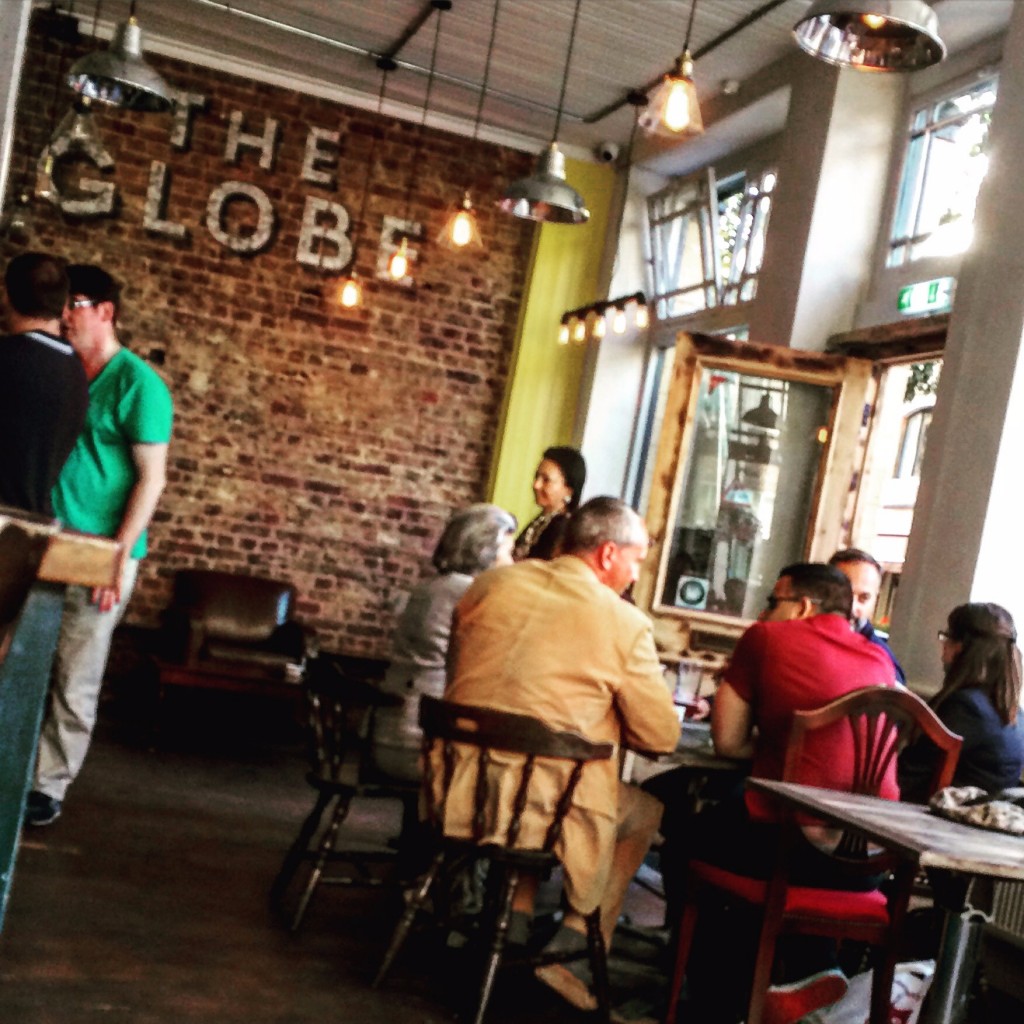 The Globe. Interior lantern lighting sets off the a warm glow of ambience. The ghost sign enhances the location ID and the lime green flash adds a sense of spice and freedom.
AAC Hong Kong. The drama of French and Asian influences for this major exhibition display visual.
---
1985-90  Maples Furniture London – various projects
1986  Smallbone of Devizes
1987  Nina Campbell
1986-98  Designers Guild London
1986-2009  China Accent Hong Kong
2016 Elixirr London
2016  Antique Accents China, Hong Kong
---
Interior colour scheme design and detail NGS
Thanks to Signwriting Jack, Perry Signs, Insegne di pinto a mano Milano and John Pope signs