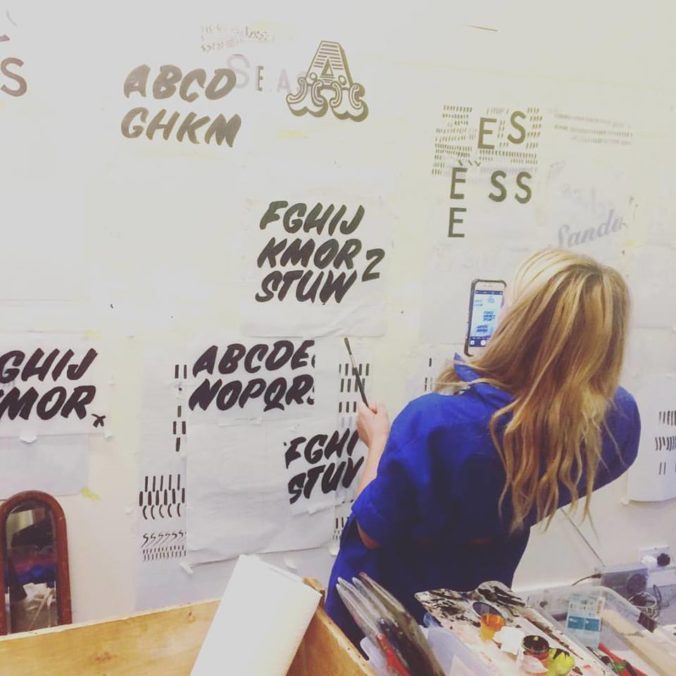 NGS Sign Courses – When Letters speak loader than Words
"A man is but the product
of his thoughts.
What he thinks,
he becomes."
---
The mission is to keep the craft alive
NGS SIGNMITHS

<<

ENTER

>>
Passing on the amazing brush 
I'm Nick Garrett, a traditional London signwriter, author and type designer pretty much single handedly on a mission to share everything I know. Why so?
By sharing this craft we will thrive.
I will show you how to handle a brush, the occasional downpour and a very cute ladder – as a fresh signwriter, applying art and methodology smoothly on site, safely, securely every time will say a lot about you.
It's a steep and fascinating learning curve… the first bit is the most important
So while this course is focused on making beautiful cities, letters, finesse and sharp technique, it also gives you the business end,  spawns design value-adding ideas and project management thinking. We'll be getting you laying up the work and earning… the right way, right away.
"Students tell me they have a hard time finding anyone in the trade willing to offer genuine support and share all dedicated teaching – I understand the craft needs new painters on the ladder'.
And that is the philosophy of this certificated course. To teach the heart of the heart of the practice, all ways, always – a place where it all functions pretty simply.
---
 Happy Types!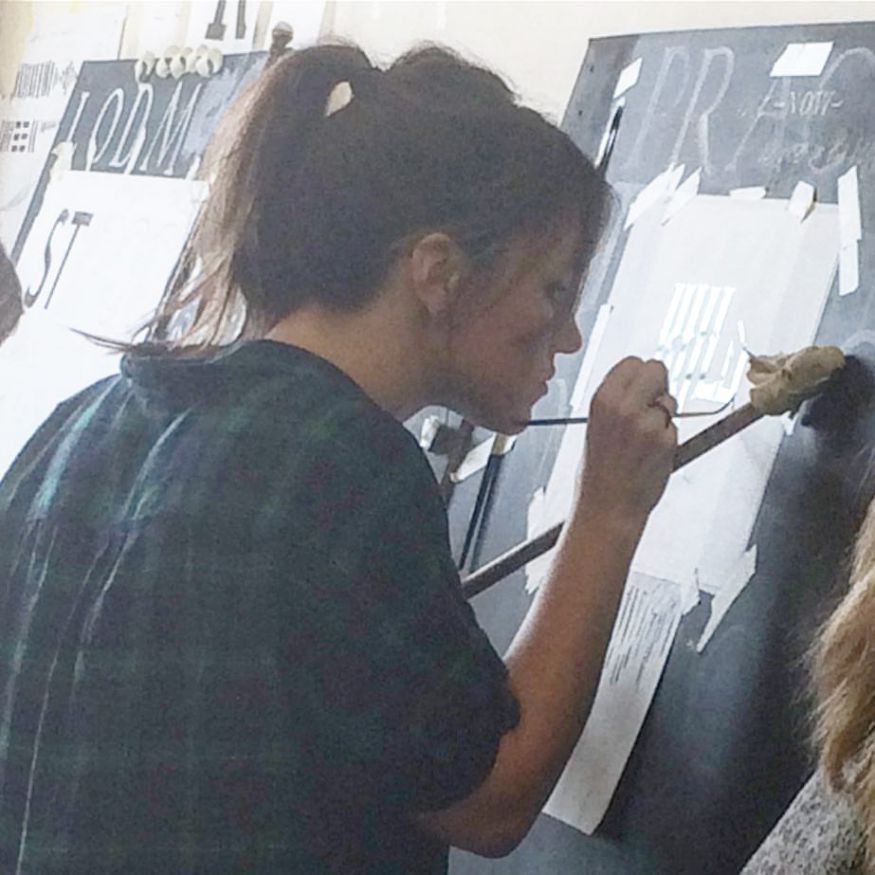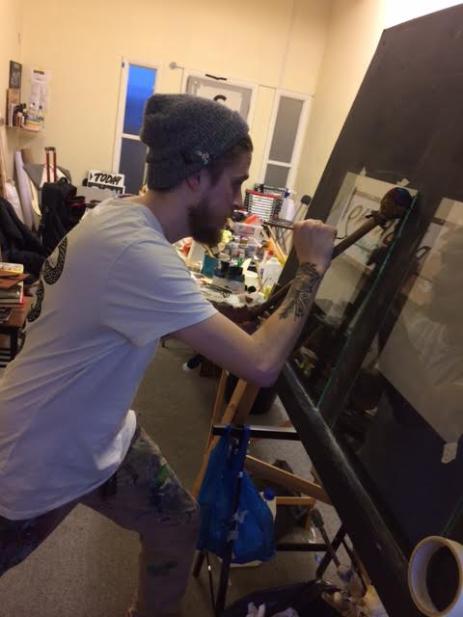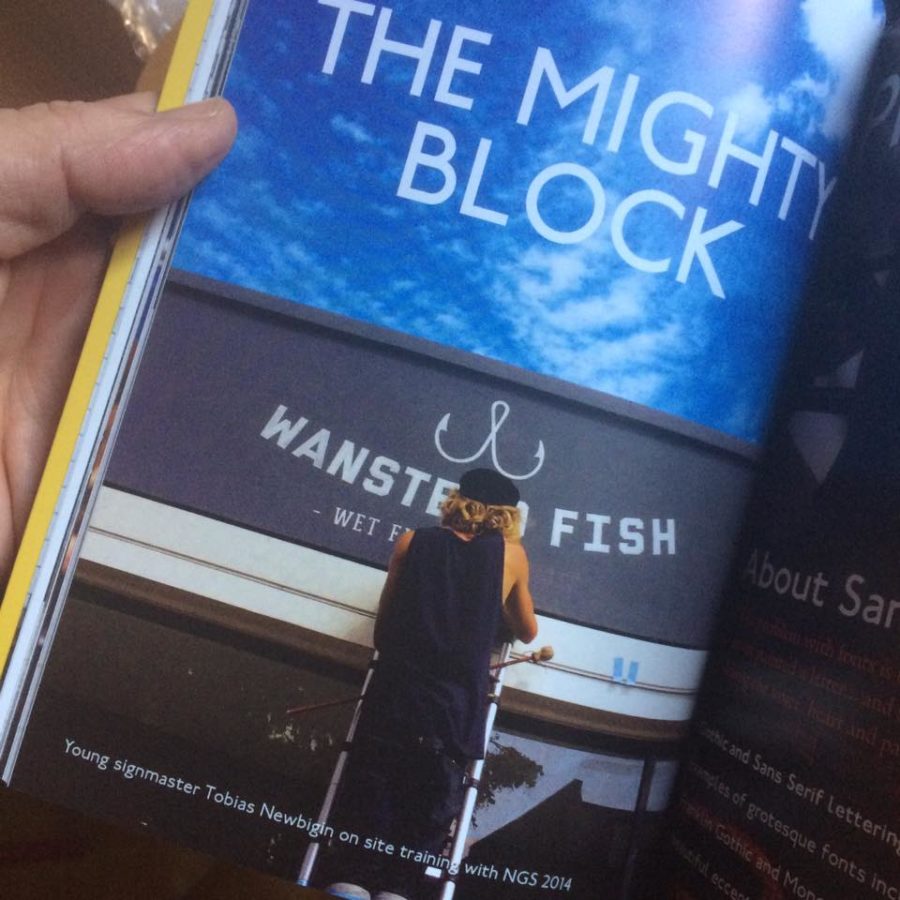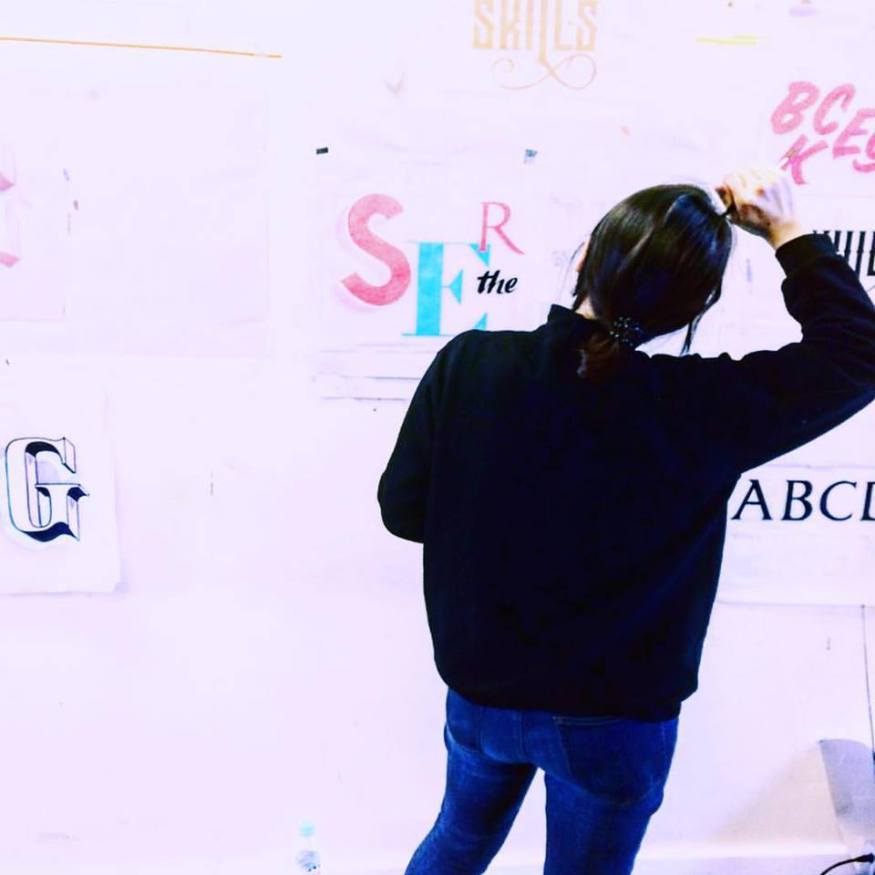 Photography Iona Wolff
… a proper signwriter from go
I have put together this comprehensive starter Signwriting course that actually suits all levels from beginner to returning pro. It's a lot of fun and logical. Not only that but now I'm adding a host of more specialists courses to the 2016 roster: mastering London wharf blocks, Romans, Scripts, Typogaphics and paint effects.
---
 4 Keystrokes:  The concise NGS strokeplay that makes it all work.
 3 Faced:  Typefaces you must learn because they are the chosen, turnkey design industry styles.
 4 Ways of Sharp Corners:  An assured way of making it perfect every time.
 4 Ways of Spacing:  Again a solid breakdown of how to sort kerning in the bag.
---
"Occasionally you take part in something that alters the course of your life. I'm not talking total transformation, more like crossing over a road to be in the sunshine. The change happens quickly, you observe it taking effect. Your eyes and heart open, you see things with clarity and meaning, the new experiences create a new, more beautiful, reality and suddenly the path ahead looks different.   
It happened to me this weekend when I learnt to hand paint letters. 
Katie's Blog
http://www.crowblack.co.uk/blog/2016/2/8/signwriting-and-the-magic-of-painting-letters
---
VIDEO Nick Garrett working on Fred Perry's London flagship store.
---
Choose NGS if you want the best start in your career…
on a weekend that's all about great, insightful practice.
---
A Signpainting Workshop – For Professional Quality Lettering
I've been to Nick Garrett's Workshop this weekend. It has been a mind changing journey!
Simone, Italy
Italy sign painter Course
BLOG Desight