A Great Signpainter's Book: 'Bones of Painted Letters' NGS
NOW AVAILABLE!
NGS Bones of Painted Letters book now available on Amazon or direct from NGS.
https://www.amazon.co.uk/gp/offer-listing/0995784019/…
https://ngssignsmiths.com/bones-of-letters-book-1/
'Bones of Painted Letters' – Book 1
Nick Garrett
A book introducing the London New York and Milan sans-serif letter techniques to the lettering enthusiast.
Now available at A.S. Handover, Ebay and Amazon.
https://www.amazon.co.uk/gp/offer-listing/0995784019/…
---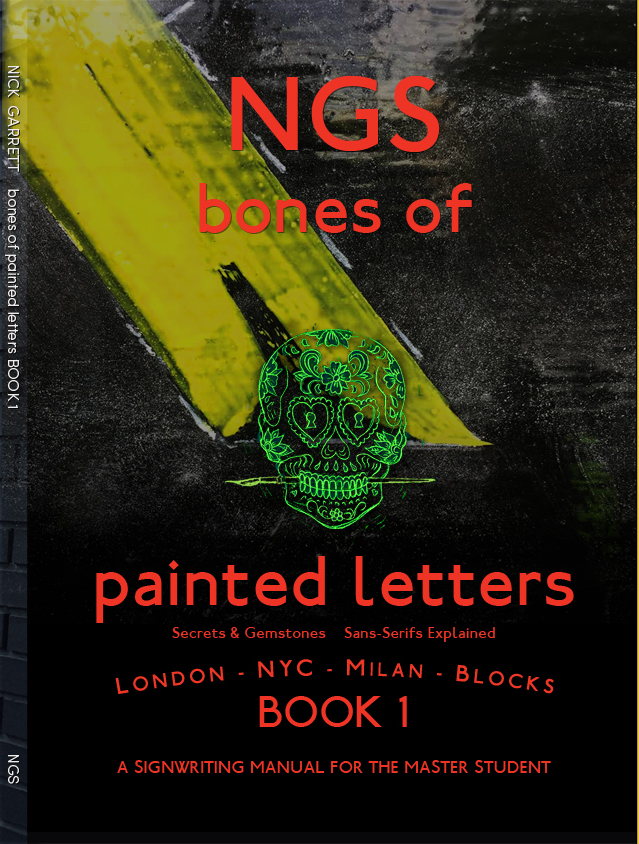 Signwriting as an art, a trade and a craft going back 2000 years. Having come back from the brink of extinction in the eighties, today the young designers and artists across the world are taking up the brush and re-kindling this fine artistic trade in ways the inspire the older generation of signmasters.
Old-school meets new-school is the mission of this book with a strong accent on innovation.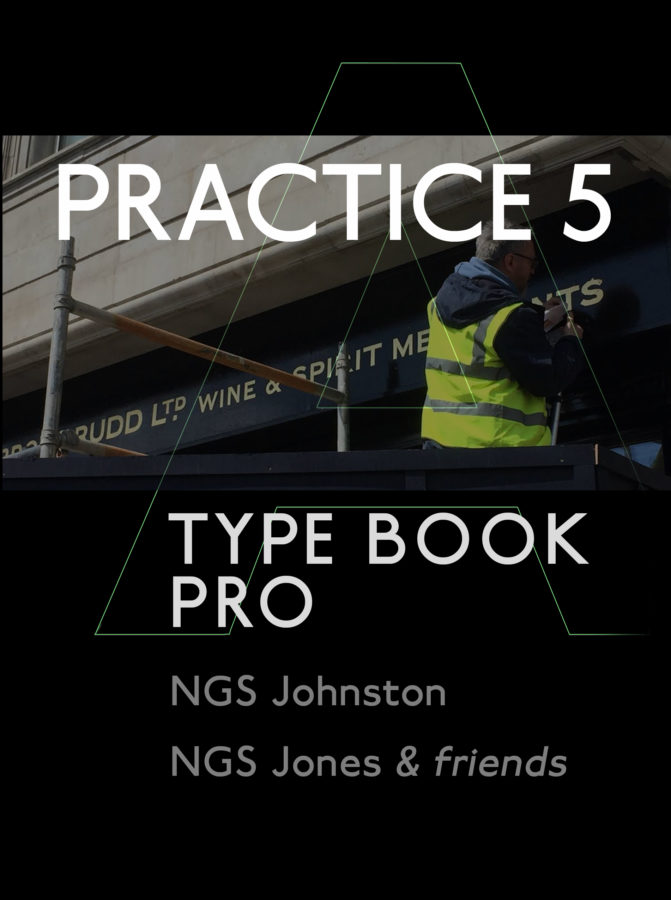 Plainly speaking, painting a letter is a beautiful thing to do. It makes our world more aesthetic, functional, safe and sociable. It launches boats, products and brand ID.
This manual intends to show the DNA of all the keystone principles of the craft, showing precise sharp lettering techniques that have never previously illustrated in such detail. It can be used as a diploma workbook or as a studio handbook for the new writer, featuring the macro knowledge of brushstroke skills, vintage letter shapes and pure letter design.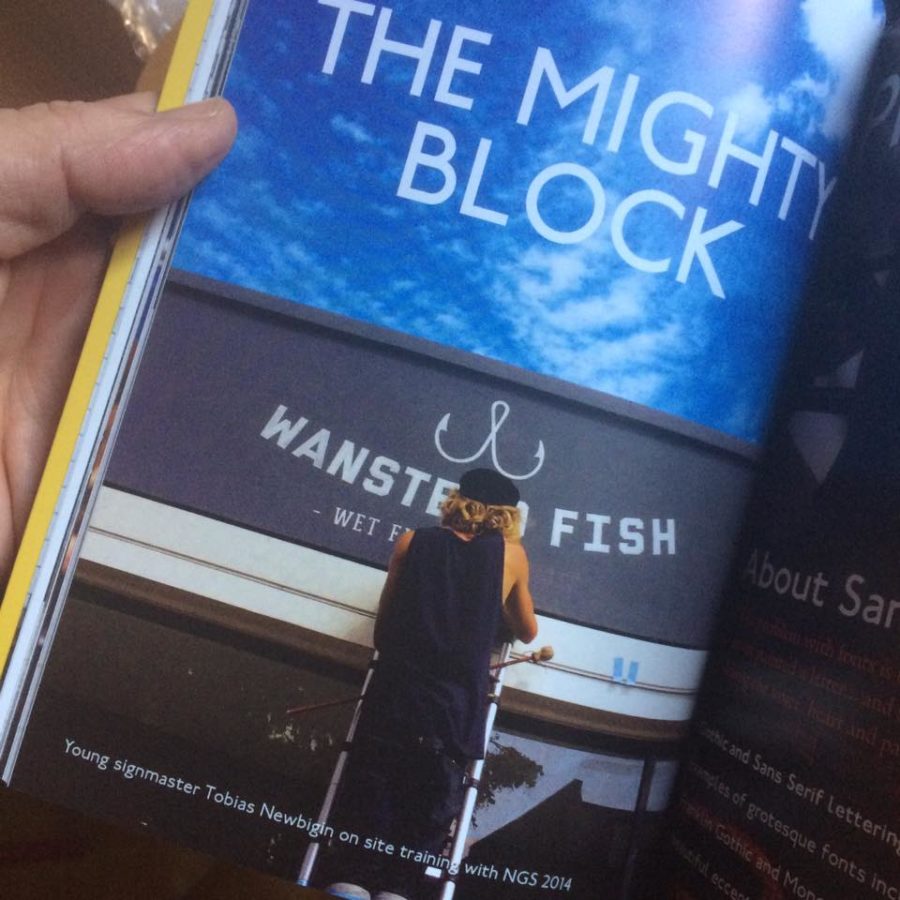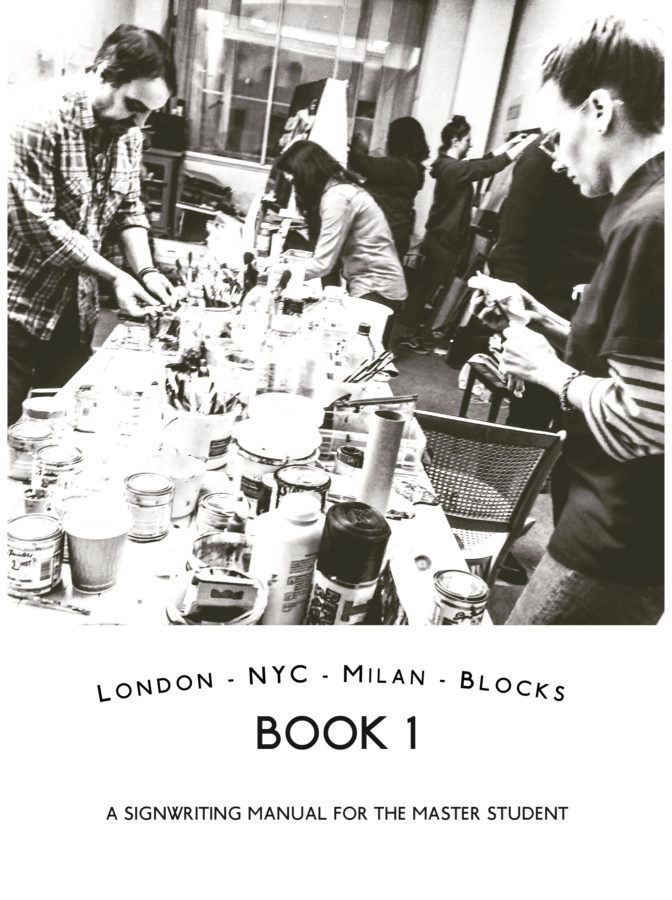 Backed up with a historical perspective and cornerstone modern day project application, the renowned sign masters, Noel Weber and David Smith frame the pages and join Nick in leading the way to the next generation of the craft. The first of 4 Books full of the Bones of Letters from the London Signsmiths' lettering school of NGS.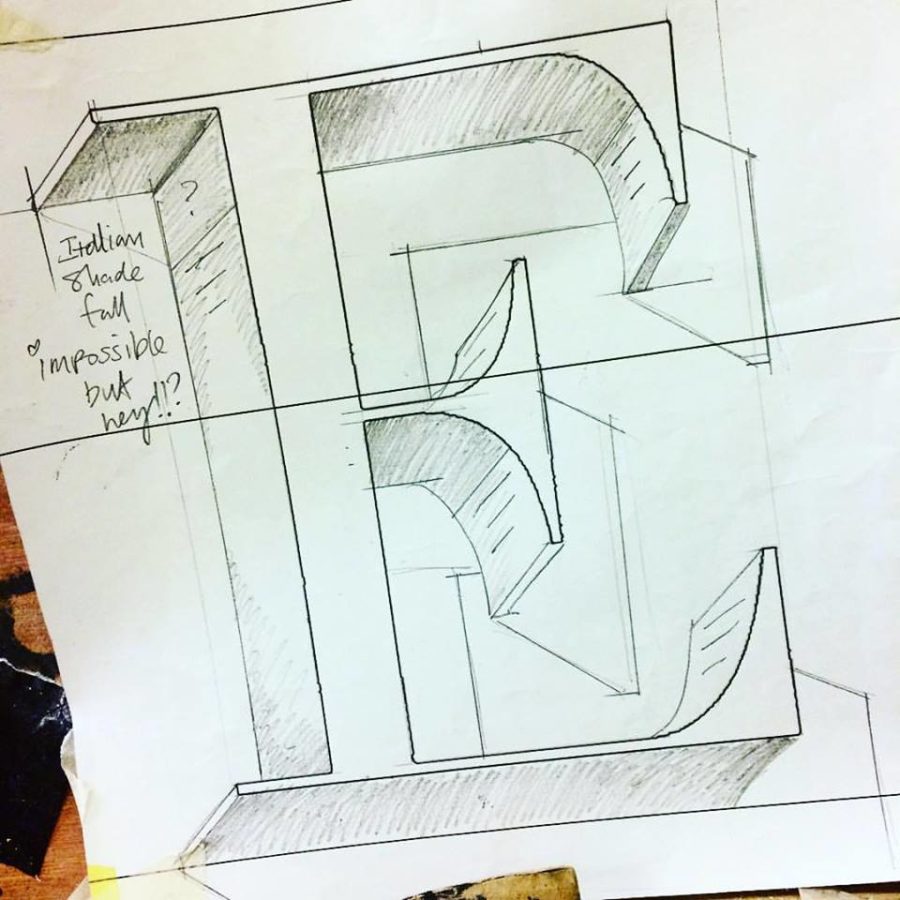 https://www.amazon.co.uk/dp/0995784019 
Extract pages on Amazon.co.uk
Paperback: 80 pages
Publisher: NGS Signsmith Signwriting Publications; First signed limited edition (16 June 2017)
Language: English
ISBN-10: 0995784019
ISBN-13: 978-0995784017
Product Dimensions: 15.5 x 1.2 x 20.5 cm
Price £29.99 (pounds sterling)
FREE NGS Inspiration

APP released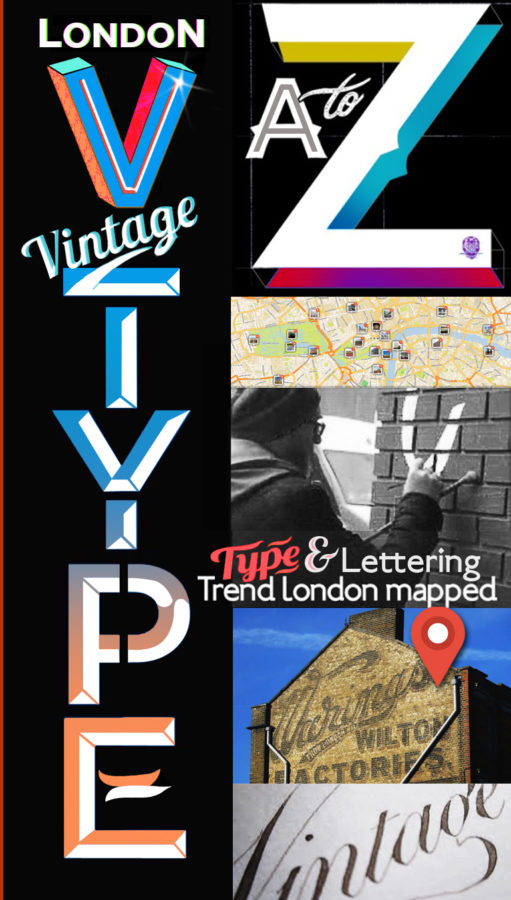 Mapping London's great lettering and more!
Signwriting suppliers

Courses

Great examples and Alphabets
---