Chalkboards

Top notch!!
NGS
Scripts & Chalk Casual signs
Break Free!! When it comes to Chalk we do the business.
Chalk or Chalk pen, amazing zesty material, full of life and spontaneity!
 07960113799
---

07960113799 talk to us
nickgarrettsigns@gmail.com
Inspired by Retro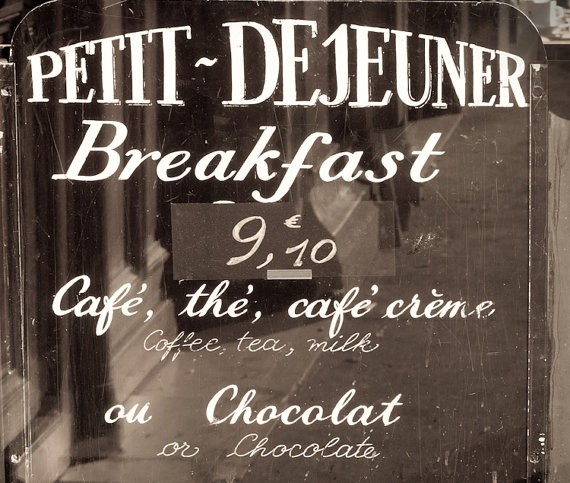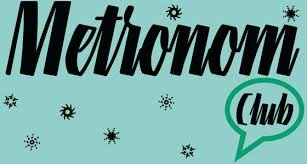 Retro or Cafe modern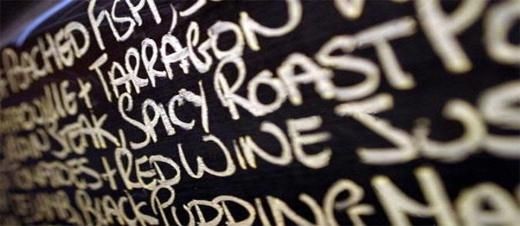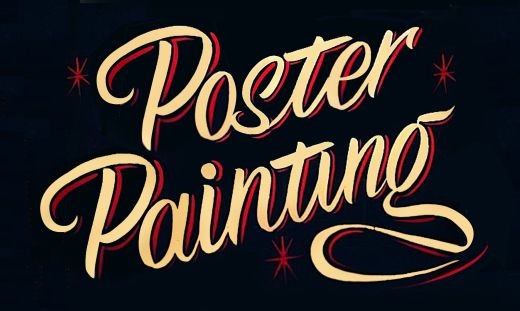 INSPIRATION
---
We take inspiration from a host of origins, French posters, Victoriana and funky modern themes.
Check out our Inspiration Links below.
---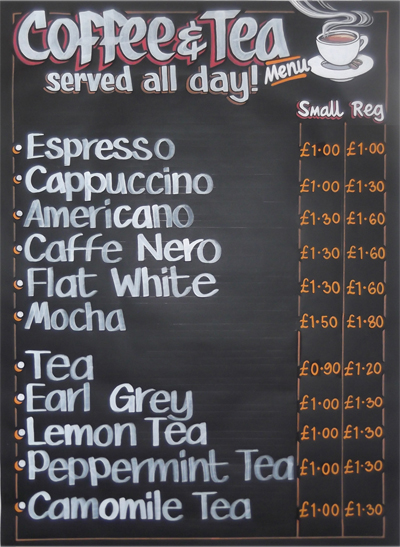 Menu boards
---
Need poster writing and chalk work try us for the freshest chalkboard designs in London.  

Nick & Chloe Garrett
---
INSPIRATION
---
[customcontact form=1]
---
SMUDGEPROOF, hand illustrated Chalkboard art, Menu boards and signs ideal for London's restaurants, pubs, coffee shops, cafés, theaters, universities, markets, retail establishments… where eye catching signs are a MUST!