Numerals and door insignia are an important statement for any home.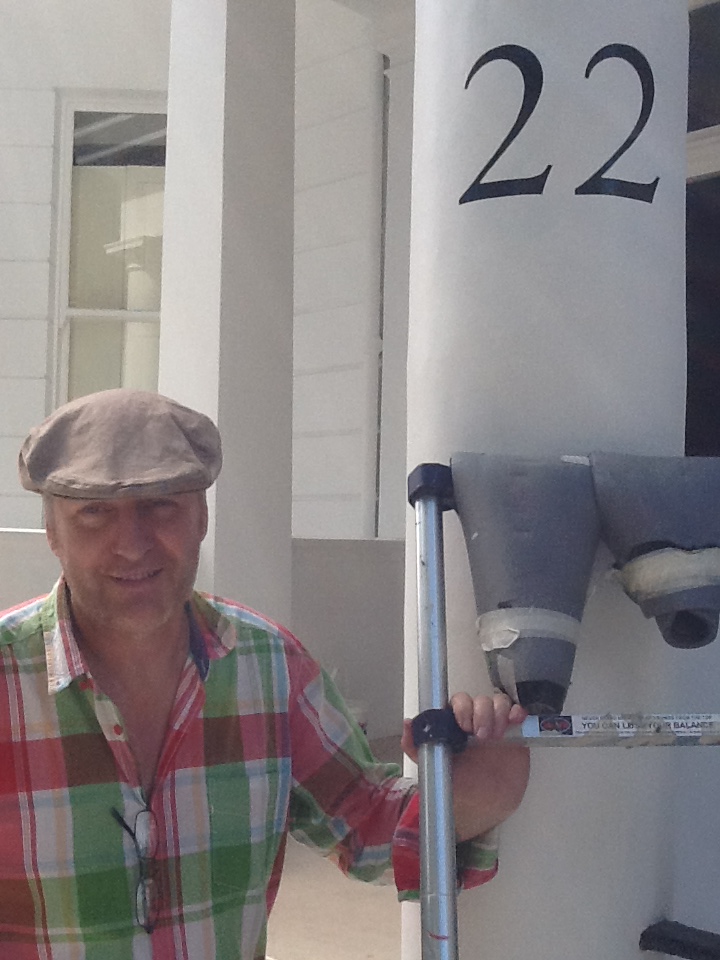 Writing numerals needs a fair bit of consideration.  For this set above I measured the heights from deck of nos 22 and 26 finding 20mm difference placing 22 in the balanced mean.  
Font sizes and styles also varied up and down the street as they were all written by different writers over the past 30 years or so. This numeral set was traced from 2 neighbouring lettered pillars and tweaked making them distinctive.
It was as if the whole of London's signwriting echelon surrounded me as I wrote them.