07960113799
nickgarrettsigns@gmail.com
This pages illustrates the restoration work and the retro distressed pieces NGS produce.
These can apply beautifully to a range of applications inc:
Retail design
Interiors
Product design
Graphics and brand
 
ABOUT DISTRESSING, ABOUT ANTIQUING, ABOUT RESTORATION SIGNS
The first distressed painted furniture in UK came out of a garage in Brixton… my garage… and launched it 1986. Painted Country – by Tricia Guild CEO of Designers Guild was the publication I filled to the brim with Bright Distresses… and filled their flagship Kings Road store to the brim for 15 years too!

But the layered crackled and peeled distress I discovered came about by fluke and failure. Thanks to being given the wrong methodology by the guys at Keep's and Bollom's I had the perfect foil for creative innovation!

Couple that with a moment of madness when Designer's Guild man Colin Bisset pulled out that very reject batch of samples declaring "I love it!!" and the die was cast. A decade and a half of distressing collaboration followed with DG and CEO Tricia Guild taught me how to do the magic with colour.

From there my expectation has always been… if it's successful it sells – I have to make it succeed and apply that simple principle to your project like it's mine.
But I have had to constantly battle inner doubt.  Don't we all? In truth no… but for me it has been a huge mountain to climb and stay atop.
My dad was always critical of me for being a sloppy painter (that's where the doubt crept in) … so there I was in Designers Guild mode, smashing up the paint surface with stripper, crackling it till it hung off, then nibbled at the peels until the floor was strewn with shards of multi colour paint debris… and the piece looked killer stunning. Clients: Robert Plant, George Michael, the late great Steve Clarke…
http://www.musiceffect.com/cemetery/steve_clark/
Imagine driving off from Kings Road with the world's top designer Tricia Guild handing me a battered Mexican kitchen chair saying "try to copy that…" and while knowing I could, feeling shamed by not living up to my father's outdated expectations.
The reason I am writing all this is because if you are a creative and have to quell this type of negative feeding then the best strategy is to take a deep breath and  just get on with it … you could go to counselling but frankly why not cut out the middle man and trust your heart, hand, eye and brush?
Now I can cut a line just how we like it at NGS or chop up some historic distress just how some hate it… but those with uber cool love the thing – enjoy my Retro page.
Kudos to freedom by creativity.
LONDON RETRO DESIGN and INSPIRATION
Restoration Sign Works Nick Garrett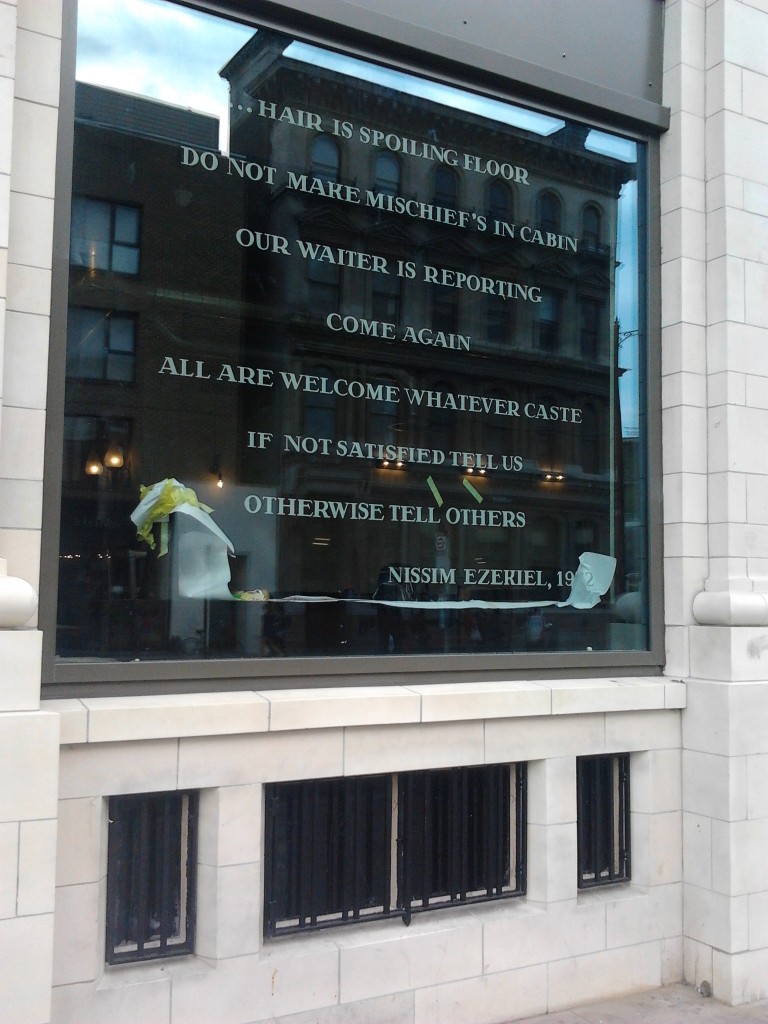 Retro distressed and Vintage Signwriting
Email me nickgarrettsigns@gmail.com
Call me
07960113799