The new Shoreditch Dishoom is really a spectacular blend of CEO Shamil's wistful family poetry, rich, quirky on retro trend design and simply fantastic gastronomy.
And if you think that's a mouthful wait til you see the menu… and our signwriting!!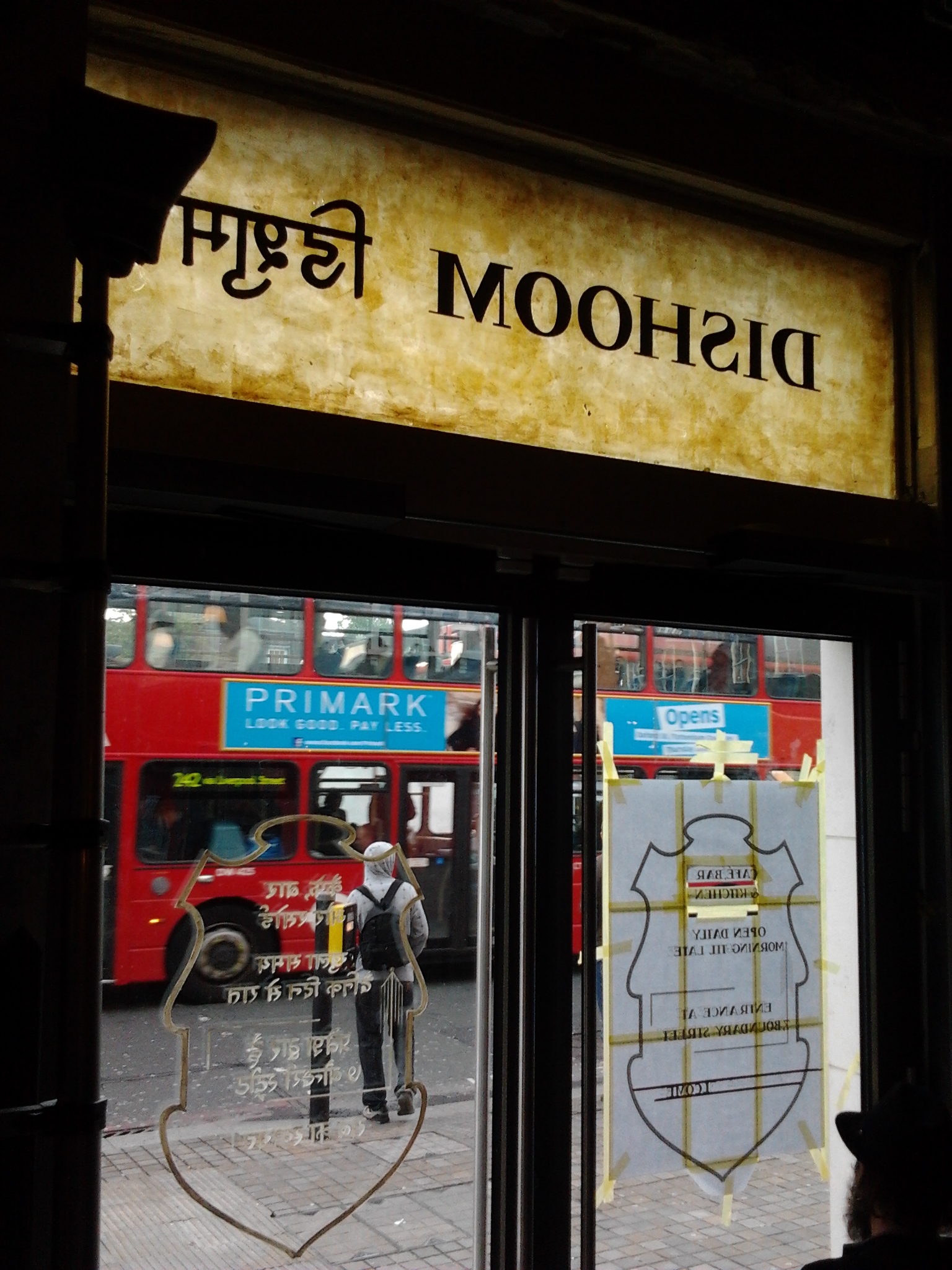 VIDEO – DISHOOM Pre Open
In the heart of London this hand painted window set is a stunner with the original vintage 1920's Bombay font extracted by Nick Garrett from an vintage cafe sign (below) and embellished into it's new typographic context. Some of the new characters I created taking reference from the original but launching into the quirky eccentric.



Above:  artwork prepared by NGS for the production of full sized layouts (Output – Original Copy Center Lond UK )
But it's been pretty tough though!… arriving on site to hand paint the glass the dimensions supplied were all out and the windows were 25mm double glazed! That meant the drawing we would use to trace our lettering was 32mm away from the surface needed to be written on the outer sheet of plate glass… in effect we were writing on an invisible floating plain inside the shop!
The normal brush controls went out the window! Literally … and after serious eye-strain, double vision and a panic attack Mat and I found things gradually improving as our technique accommodated this incredibly odd and challenging work environment.
At the helm the Dishoom creative team and CEO Shamil Thakrar.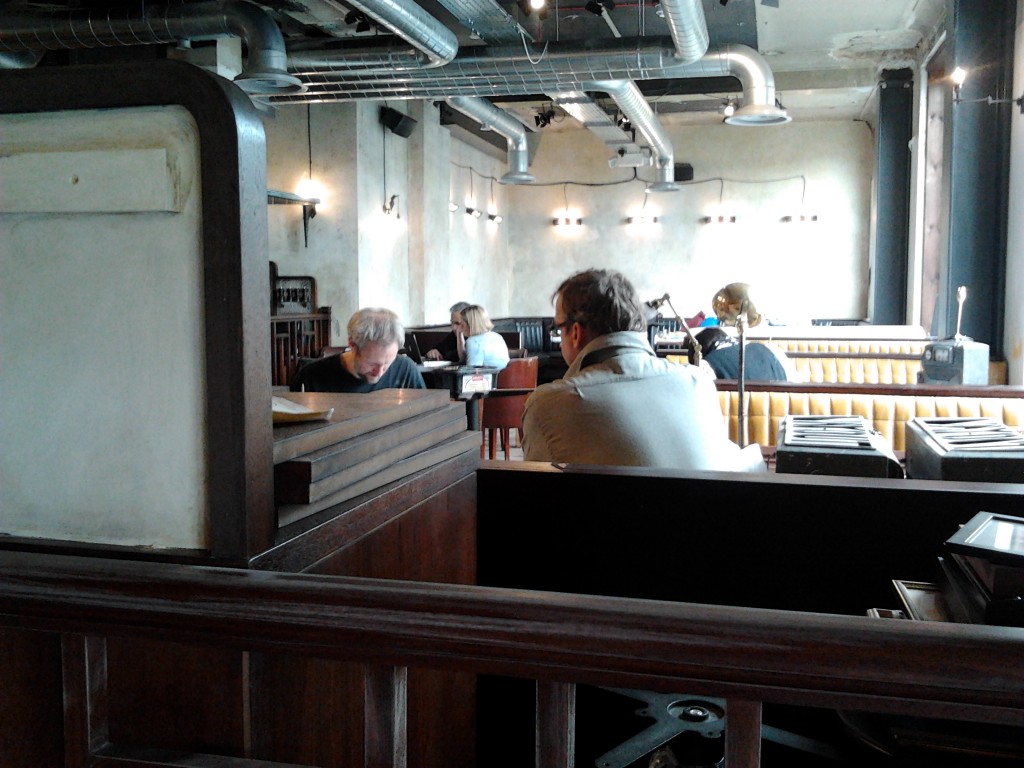 Stay posted for the result as it looks good -dash- stunning…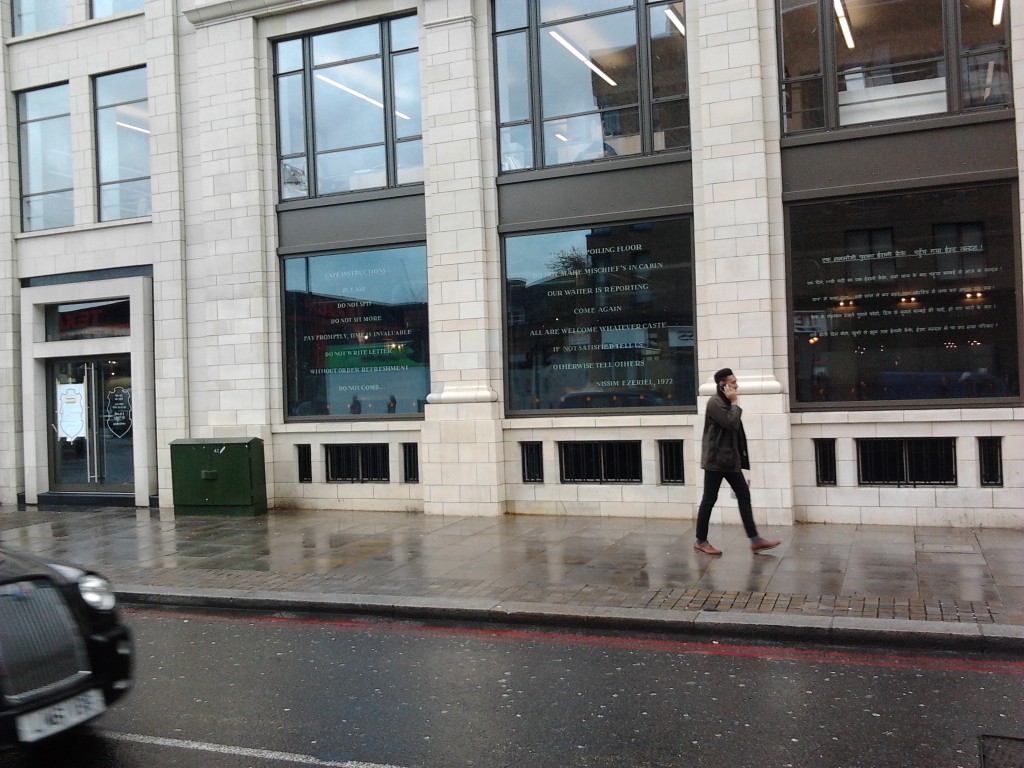 For all your quality brand sign enquiries talk to NGS
Nick or Pamela:  contacts