Case: Designing 'The Globe' Lisson Grove, Marylebone, London.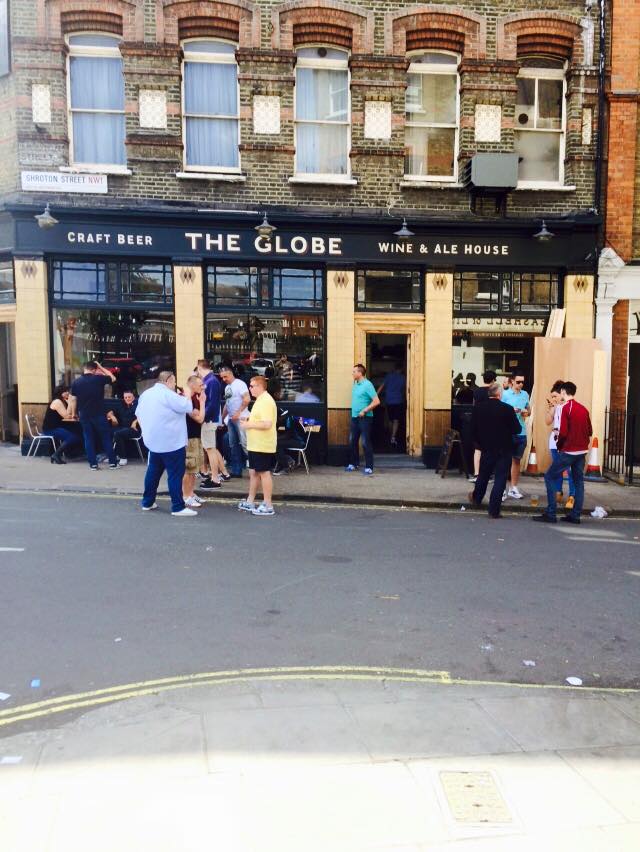 A bar full of fantastic beers, wines and NGS Bar Design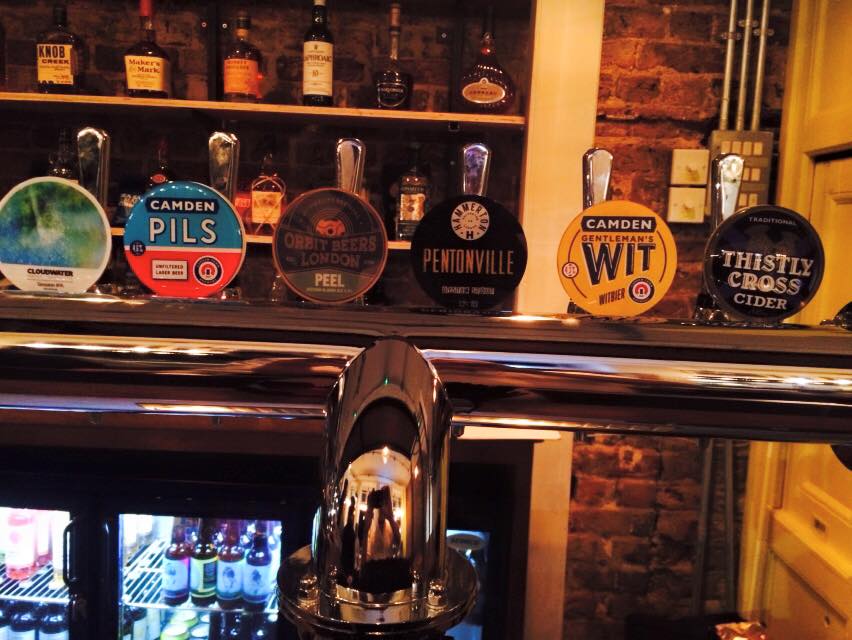 This project required the full design detailing, supply and procurement, leading the decorating team and clarifying day to day objectives.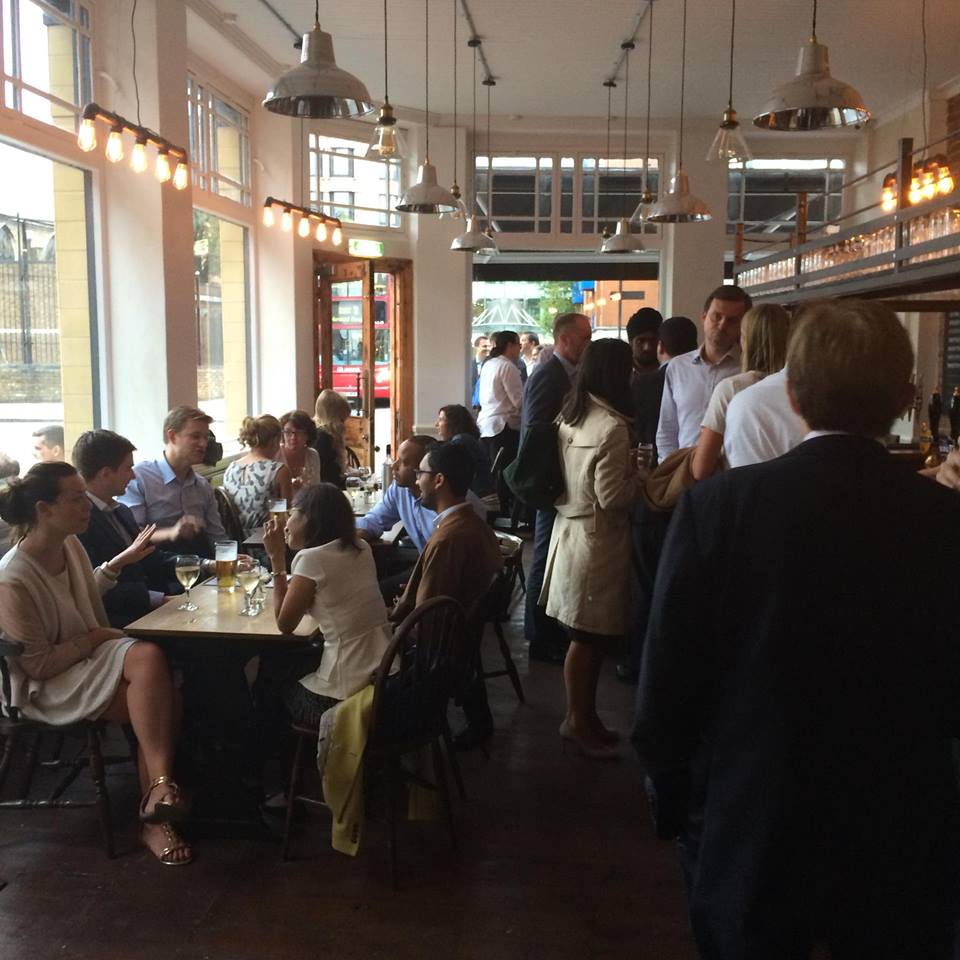 Interior:  Design intention – Nick Garrett
The Bar: I opted for the effect of airiness and casual cool avoiding the mid tone greys that have dominated bar design recently. Light main toned areas such as ceilings and all other painted surfaces created a sense of space and access.
This would be contrasted with bare brickwork,  rich walnut floor, dark blue charcoal bar-front, raw steal, and fresh colour splashes of lime kick hues.
But it would be the rows of Eddison lanterns that would set the interior off most dramatically.
Ghost sign ID and faded beer lists contrasted with clean blackboard Beer n Wine lists.
Above: Nick creating the 1920s ghost sign script and Abe laying off the bartop.
---
Exterior feel: Sans serif signwriten treatments
Stripped tiles, Blue Black Farrow and Ball contrasts and fascias with a solid bone white, London Johnston block nodding at twists of Italian and french sans serif, distressed contrived teak shade.
Each letter was designed and considered in the context of the location and footfall.  Moving away from a purely London standard block the adjustments found in French and Italian sans serif were included so as to lend familiarity to the potential diversity of the new client base we wish to attract.
I decided not to include any obvious brand logos such as a vintage globe motif, maps or nautical references relying entirely on the power of the title and homogeneous integrity of all design interplay.
Such targeted design is the most effective 24-7 marketing participant.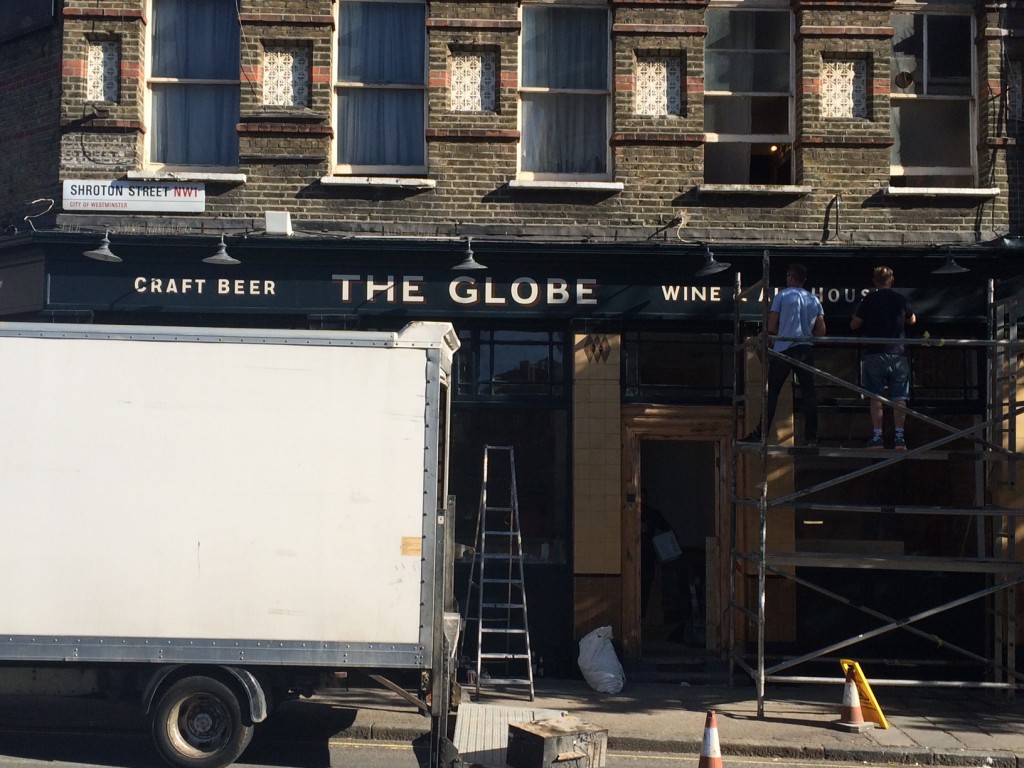 All writing was freehand written.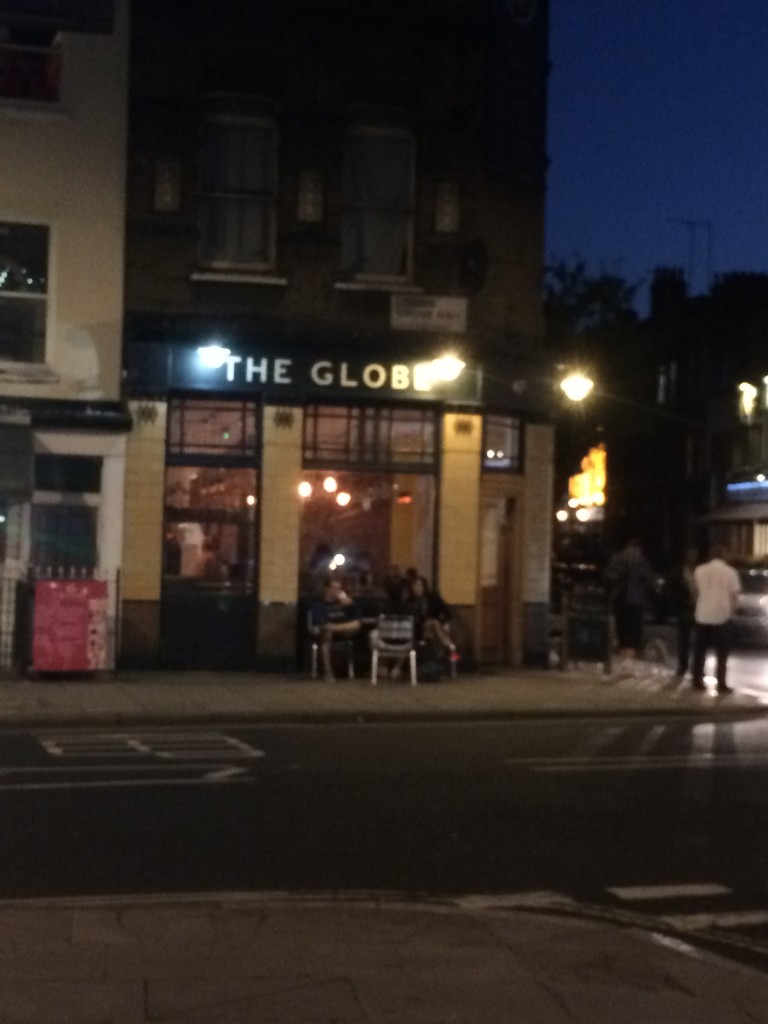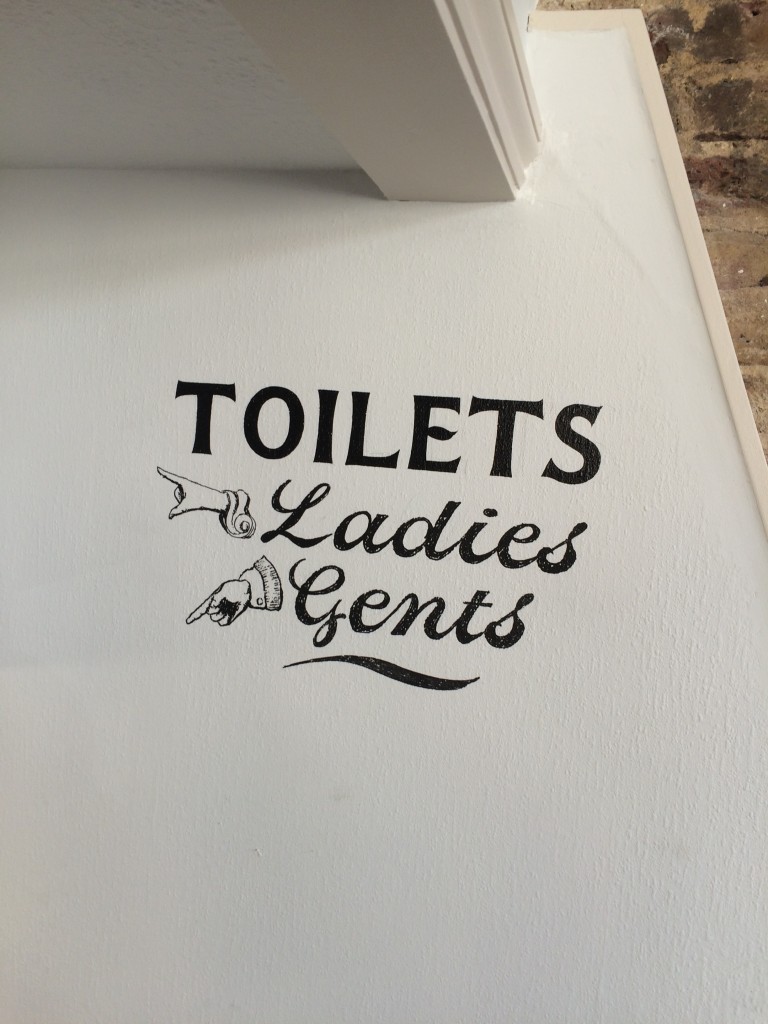 Here is the pictorial view:
Typographic influences
Edward Johnston and the local historical pass of French and Italian Sens Serif.
More to follow… it's pretty late 🙂