Case: Charlotte's W5
Classic Ghost signs by NGS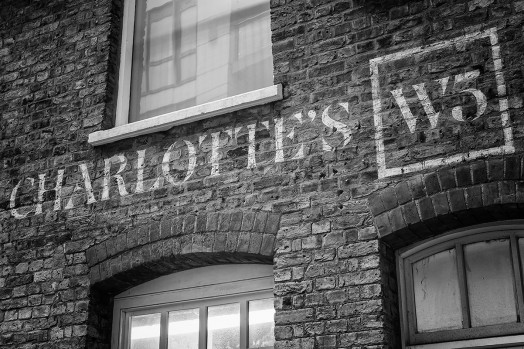 Picked up enquiry from Jade Nina Sarkheland and Alex Wrethman of Charlotte's Group which outlined door logos and 2 Ghost signs for the exterior entrances.
We opted for a soft warm pale grey fitting with the brand theme.
3 coats by hand, painted ghost sign application. Stripped out distress.
---
INTERIOR
Martin Hopkins painted the lettering for the doors, as crisp as sushi.
EXTERIOR
Tobias Newbigin and I stuck the tower together and set out the lettering to brickwork. First panel cut out and traced through with chalk line – second panel pounced.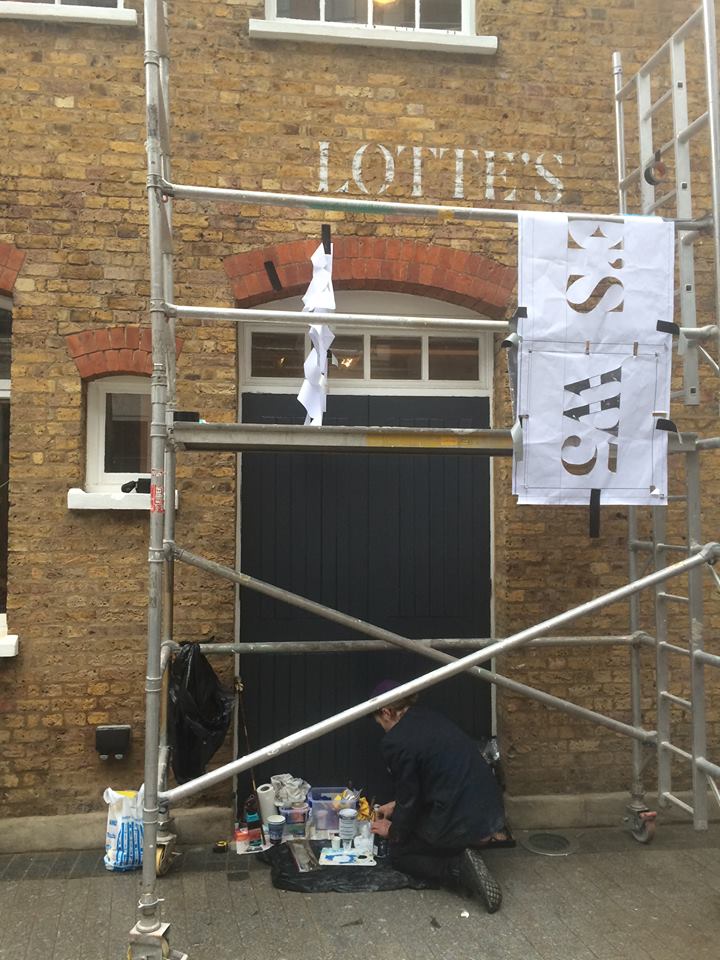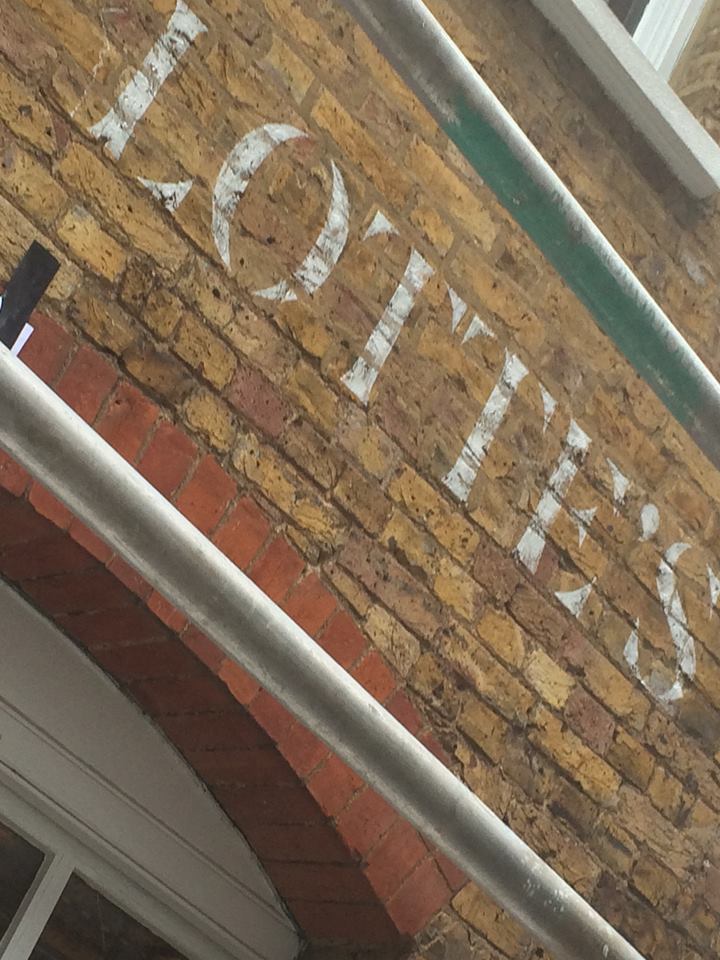 METHOD
Base coated with NGS stabilising glaze and mixed the white down with some egg yolk and carbopol fix.
We used 3 types of brushes to create the effect, including a fine hog mottler.
Craftmaster matt white.
Paint stripper daubs and wipes.
Outcome – level 3 distress, delighted client and crew, invite to opening.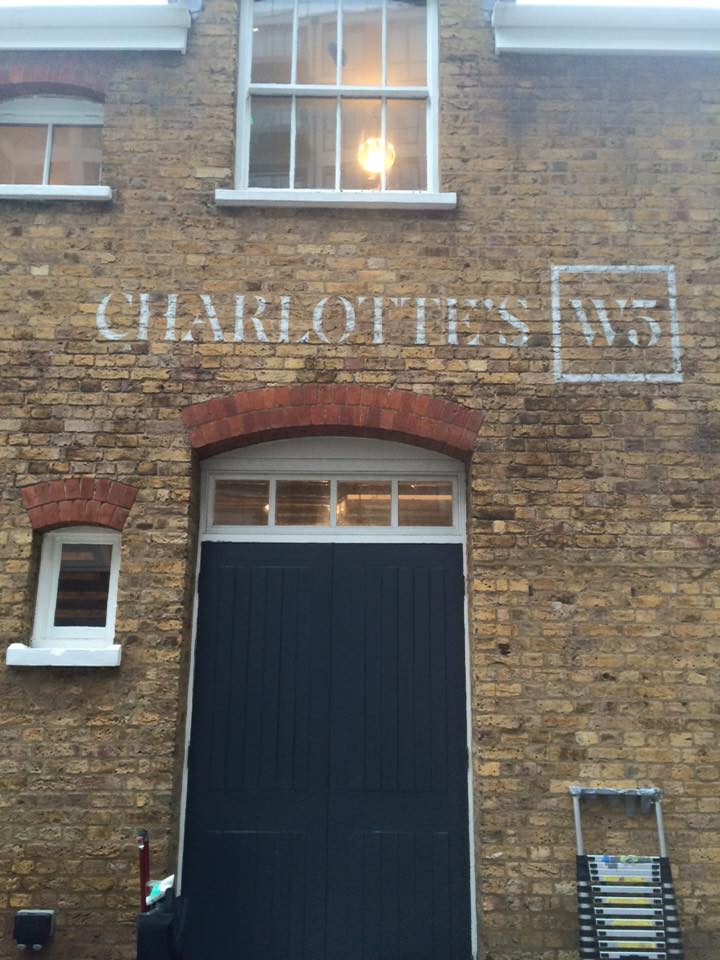 Martin Tobi Nick – NGS
Charlotte's Group
Top Floor
16 St Matthews Road
Ealing, London
W5 3JT
020 3145 0825
---