Brand Design
Making brand for London … and beyond

Above:  Working with Neon's Dana Robertson for leading wine merchant.
NGS Branding and Fonts
As part of our service we offer complete font development alongside graphic and brand design.
Here are some of our recent commissions and a bit about the journey.
design@nickgarrettsignwriter.com

Adam Baille was stuck on a design motif for over 2 years – coming to us he exchanged ideas and we ended up with this blend of hand finished feel for his corp ID.
Featuring our NGS Johnston Highbury font.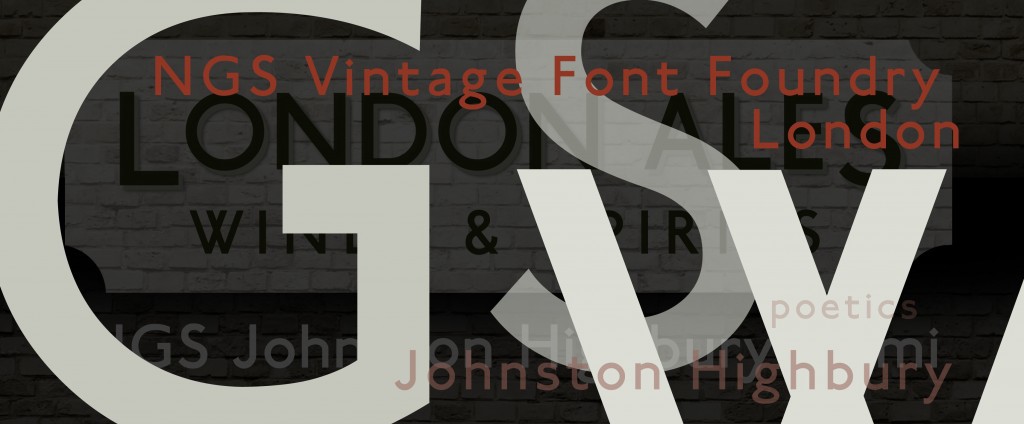 NGS Logo and Brand ID work
New Brand for 11 wines 1 Gin and 1 Whisky – very tasty

OV Silver Vaults came in with a rough sketch which we converted and refined into this hand scribed logo.
The creative process included calligraphy, brush work and finally photoshop.
Love Hate Social Club –  what can we say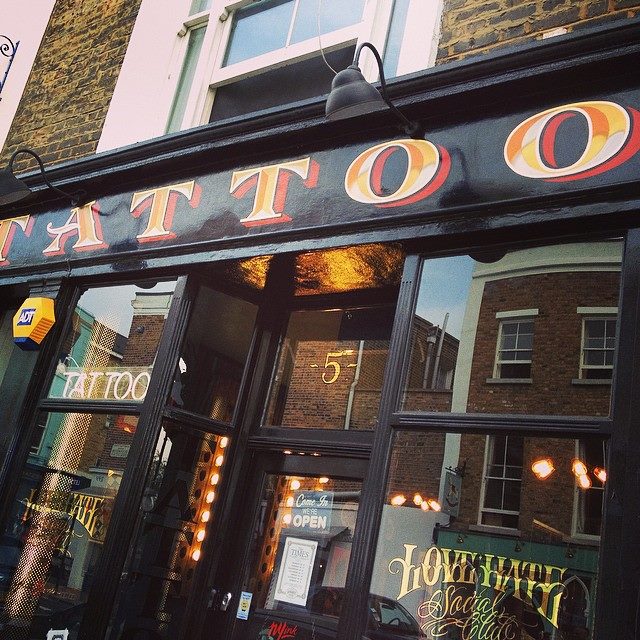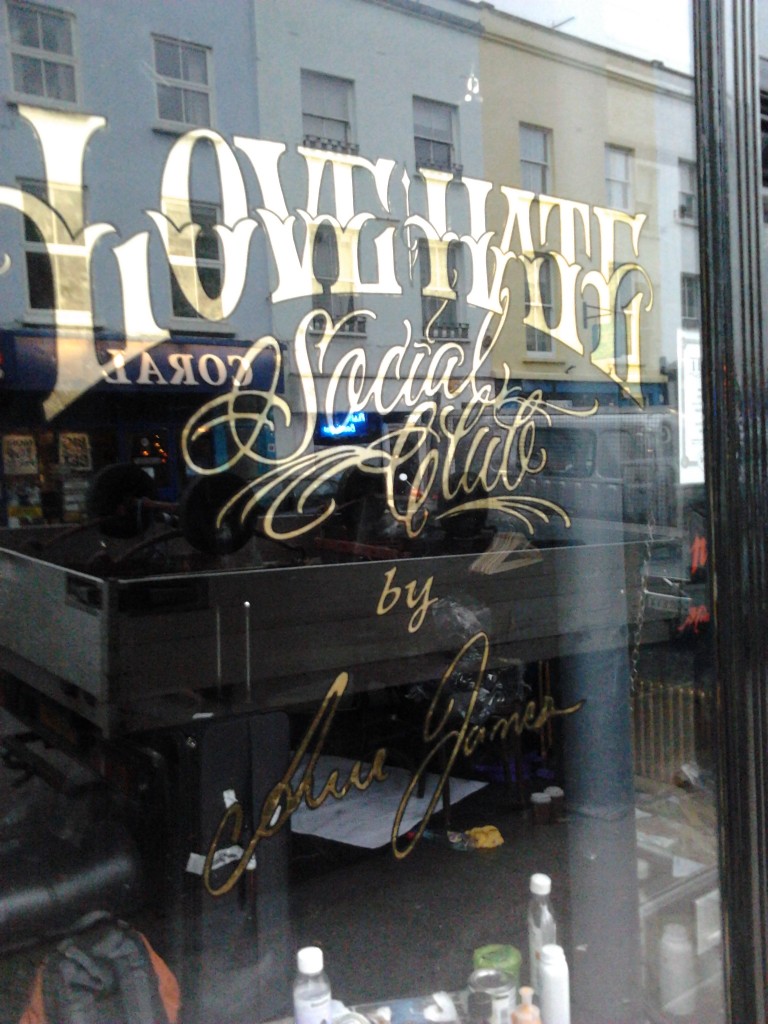 21  Signage designed for Miami Ink – London HQ
Above:  Retro panel designed by NGS and painted for McDonalds
Above – NGS designed the logo and gilded for McCafe advert – Below:  The ad goes viral!!
---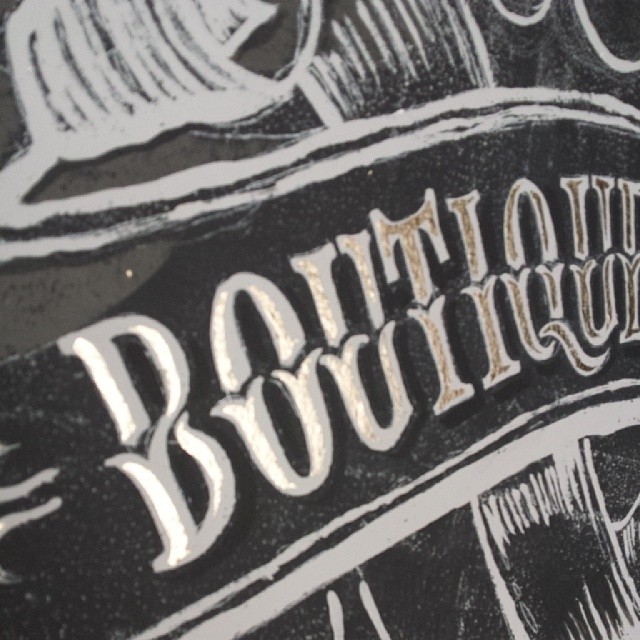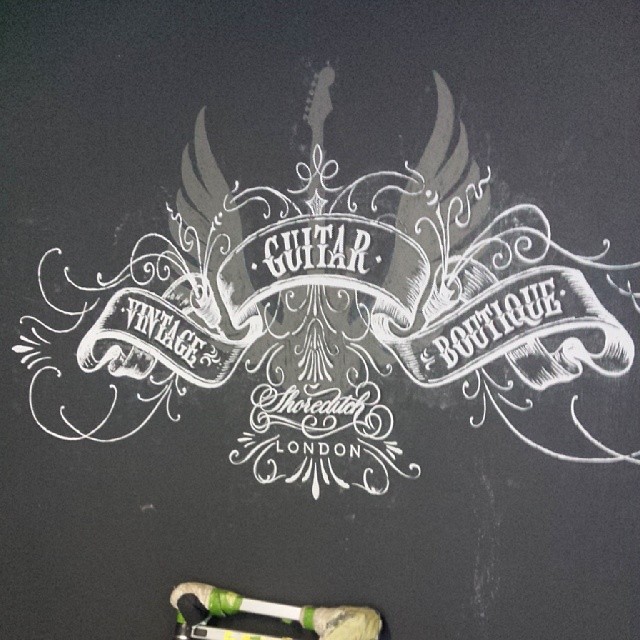 Ultra retty logo designed and painted for VGB Shoreditch
---

---
Grid murals for Damien Hirst – not exactly brand but had to be included for it's graphic precision… 126 sqm mtr of perfectly executed linear graphics in 13 fantastic Tate days.
---
Ted Baker banner design for Brompton Rd interior theme.  A design going on to influence 2013 graphics for TB.
---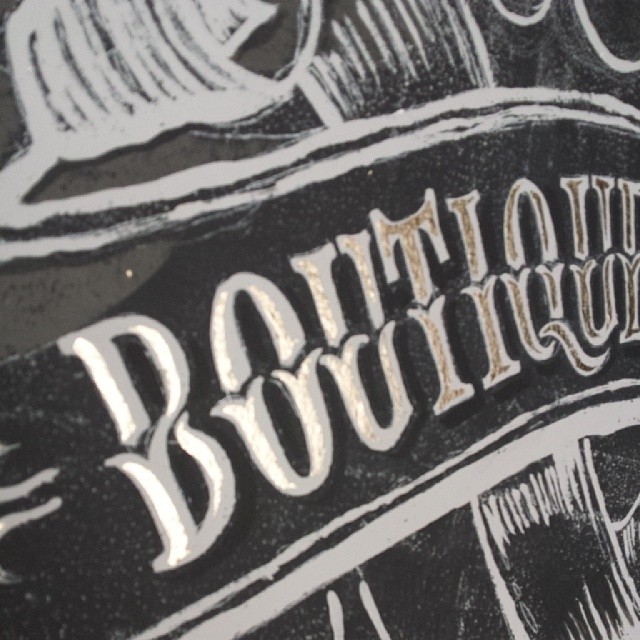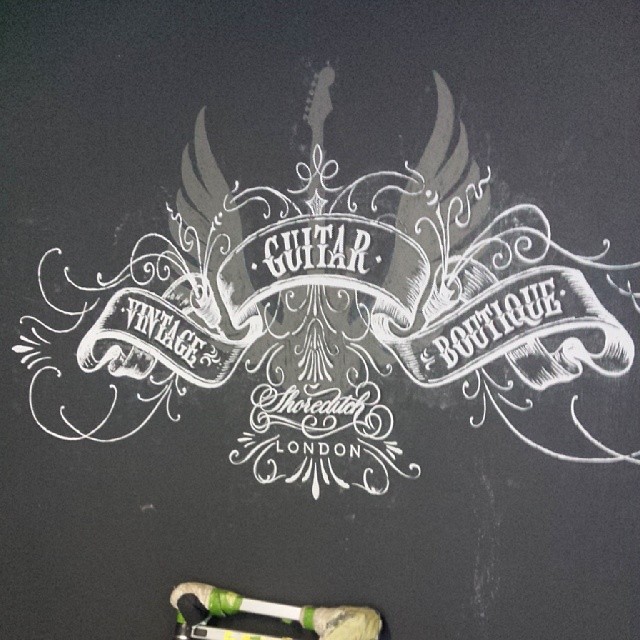 Label packaging for London spirit co.
---

Simple brand idea for postcard Food n Walk Tours
---

Fairly awesome Signage in Angel and graphics branding
---
Agency Work Club London – we designed 2 great walls for Andy Sandoz and crew
14

Font treatment for Wolverine
Waterstones Hampstead with this 1930's wall mural
.
Brand Design
Design@nickgarrettsignwriter.com
NGS
.
---