About Us – NGS Crew, training and writing across London
---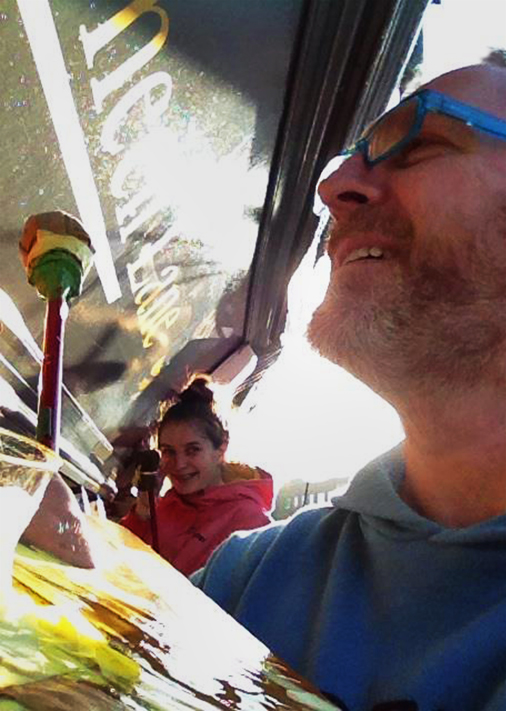 a young master gilder at age of 21. Fine lettering is still my life at 55.
The extra – for you
Growing up alongside my letter master grandfather gave me an enormous advantage as I started out my career. A classic sense of what worked, I knew how a London sign should look, no matter the style.
Today I always try to find that something extra in a project.  A spirit of beauty – a few sublime touches to create a legendary appeal.
What is really important is I constantly strive to perfect, and here I would like to share how over a period of 40 years things have stayed fresh and gained a sense of truly London classic refinement that only family history, time and dedication can procure.
I hope you enjoy my pages.
Nick Garrett
---
 07960113799
nick@nickgarrettsignwriter.com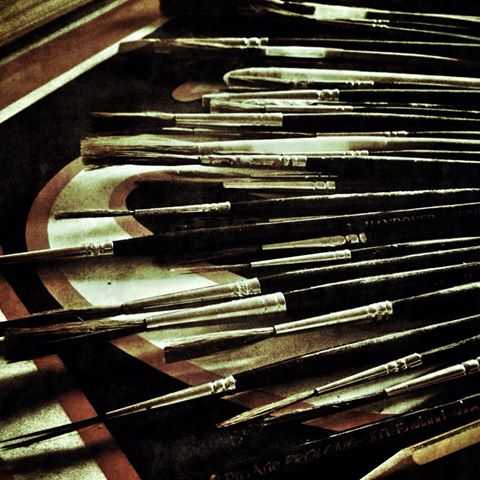 It is my hope that NGS is becoming autonomous with great typographic design: whether it be grunge, casual or fine line lettering styles.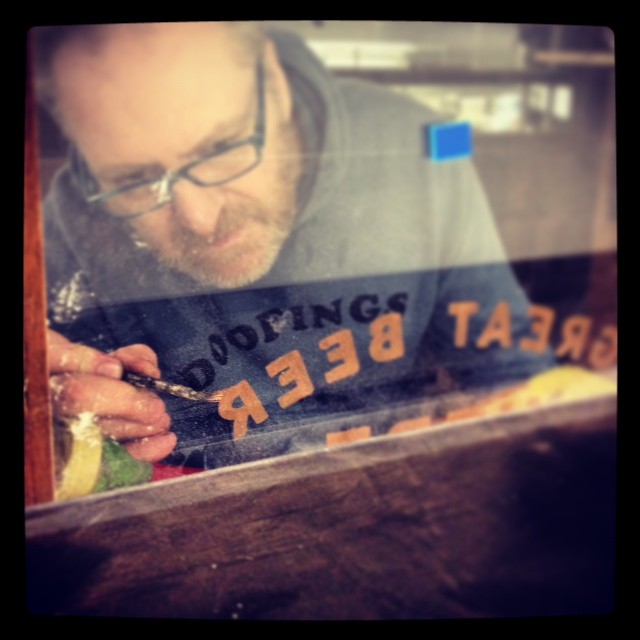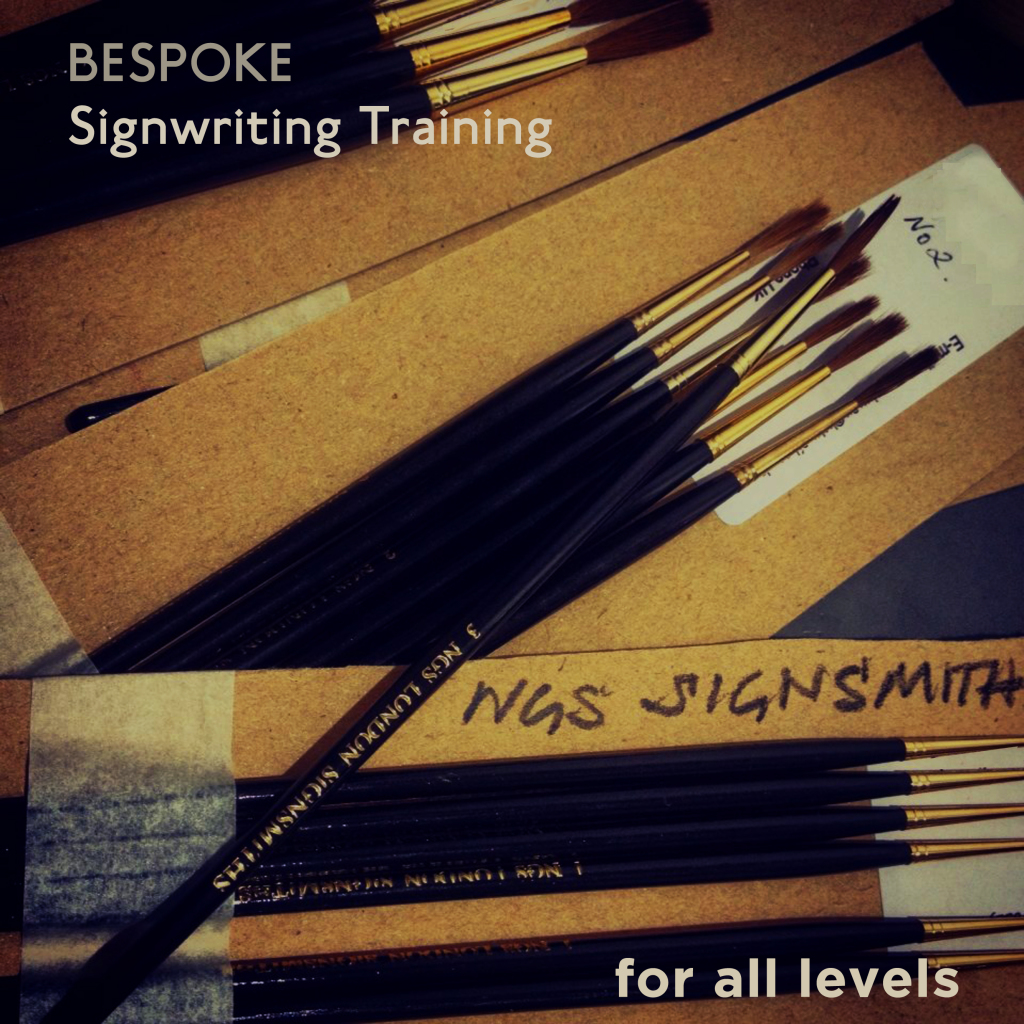 Today I involve 'NGS Signsmith' trainees on projects because supporting other writers and sharing the knowledge is my mission.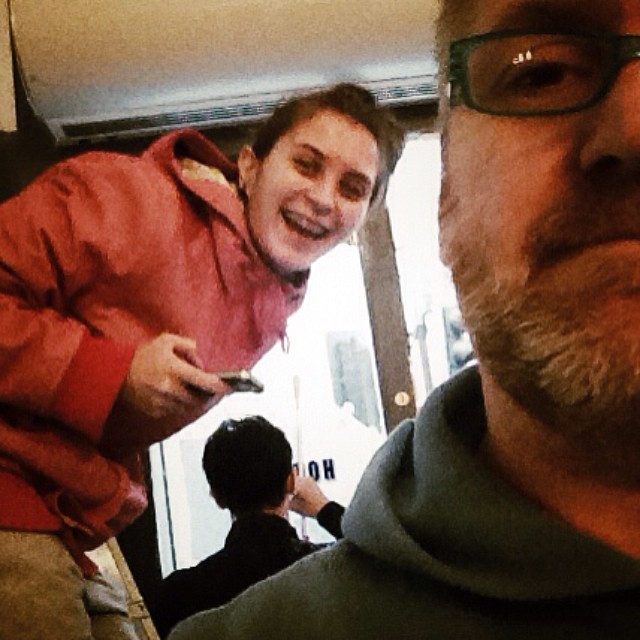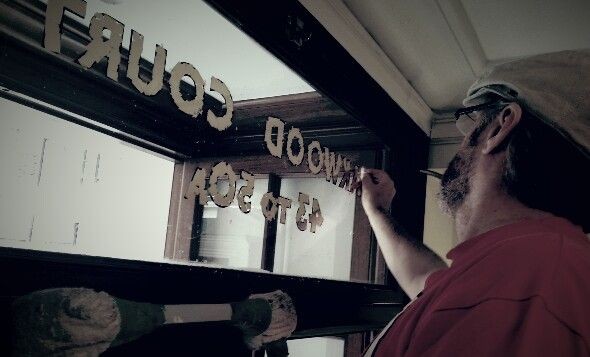 What I try to pass on to all involved in this business is solid craftsmanship, iconic design and simply the best lettering in the world.

Feel free to email me that design dream, browse the website, or keep up to date with the latest using my Instagram, Facebook and Pinterest feeds. I have also added some useful links and resources on our Pinterest boards for anyone interested in the Signsmiths and the art and craft of signwriting generally.
---
Setting up a project

For free quotes and advice on your projects I am always happy to assist.  If you can't get through on the mobile fwd a text or email.  I'm either in a cherry picker of tube train.
Most people come to me with their project on the board… this is usually the biggest risk they have taken in their lives and they have a strong instinct for the final look.  I strive to launch their start-up with complete understanding of their needs.  To deliver not only the best design and the most beautifully crafted lettering in London, but also the best visual signature they can possibly have.
Each stage of the work is set out before starting.  It is a good idea to fwd the following to me by email:
Photo of the project area
Designs – no matter the stage of development
Concept and moods
Anything else you think is relative
Address of site and all contacts
Feel free to get in touch if you have a project you would like me to work on, or even just for a friendly chat.
Nick Garrett
nick@nickgarrettsignwriter.com
---