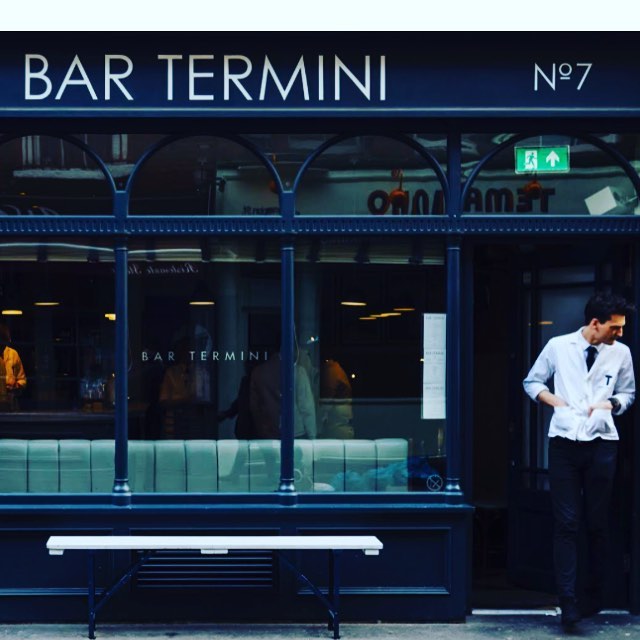 London master signwriting and gilding by Nick Garrett. Always by eye, by hand… and heart. NGS signs & courses UK
---
HOME OF
AUTHENTIC LONDON QUALITY SIGNWRITING
Creatively unblocked
---

NGS
Design refinement and pure artistry:
London signwriting very much about today.
+44 (0) 7960113799
---
ALWAYS RAD
No sign, no matter how small, is ever a waste of money. When it's done right.
We are busy keeping it simple, making highly original and creative signs for London projects – check this our Gallery landing page and get in touch today. Often perfect … always beautiful.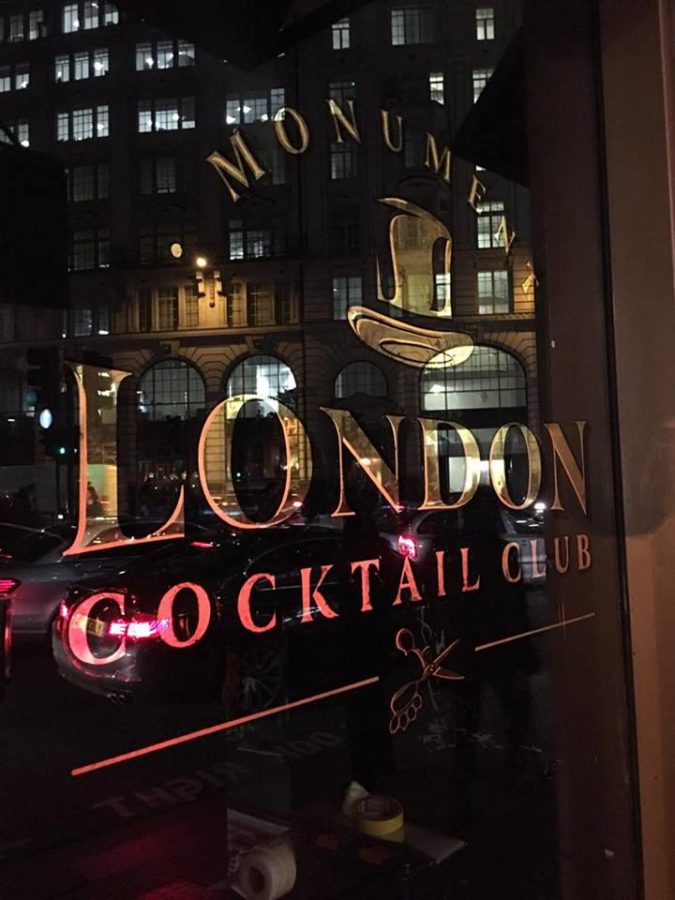 Glass gilding in satin and mirrored gold leaf. The London Cocktail Club's new London Bridge venue coming along nicely.  http://www.londoncocktailclub.co.uk/
---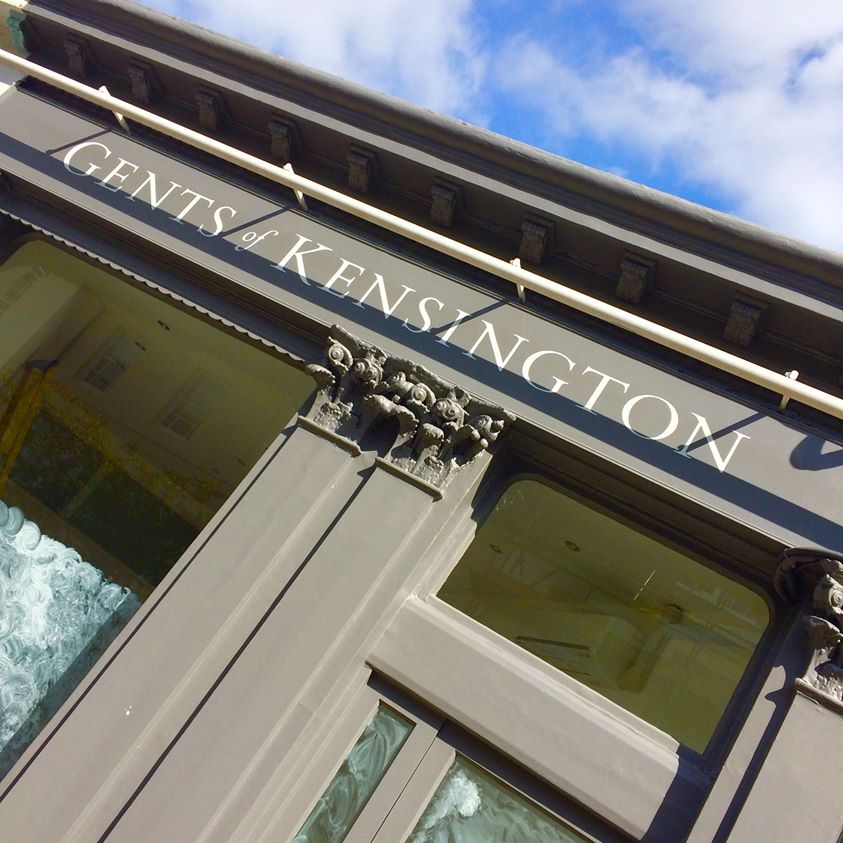 NGS: DEDICATION TO THE LETTER
We paint great signs. We teach. We share and strive for the best.
Signwriting in London is all about quality – quality is all about the sound knowledge, experience and passion, tucked away inside each of these great painted letters.
---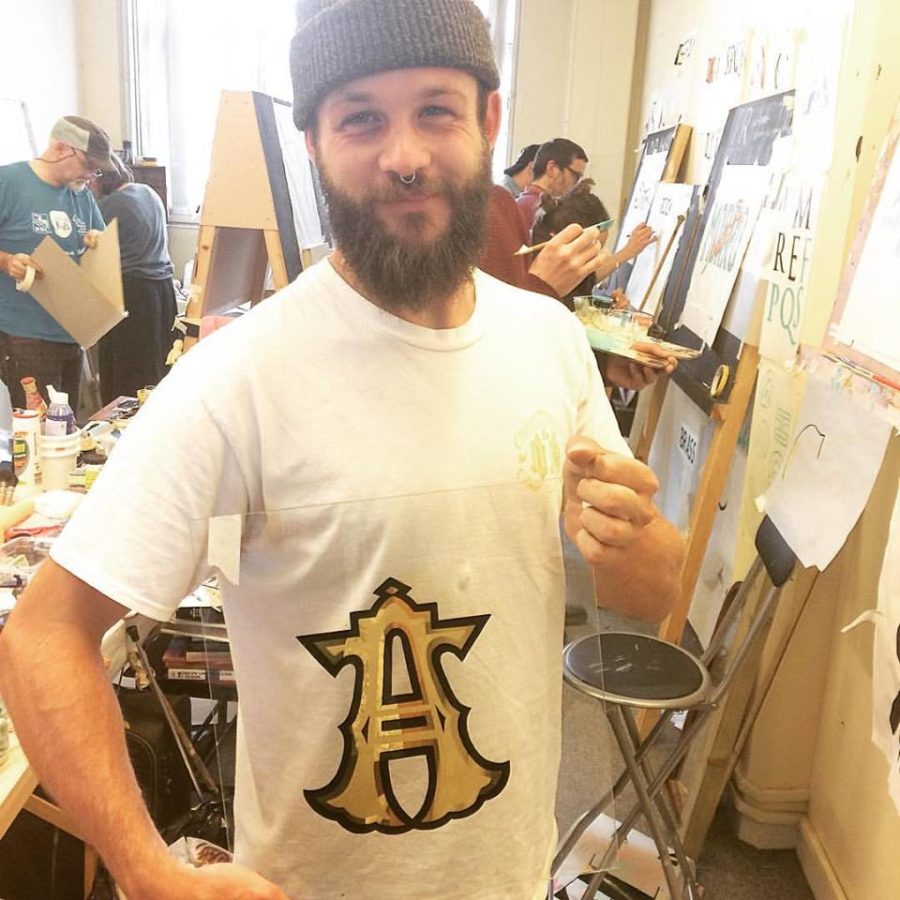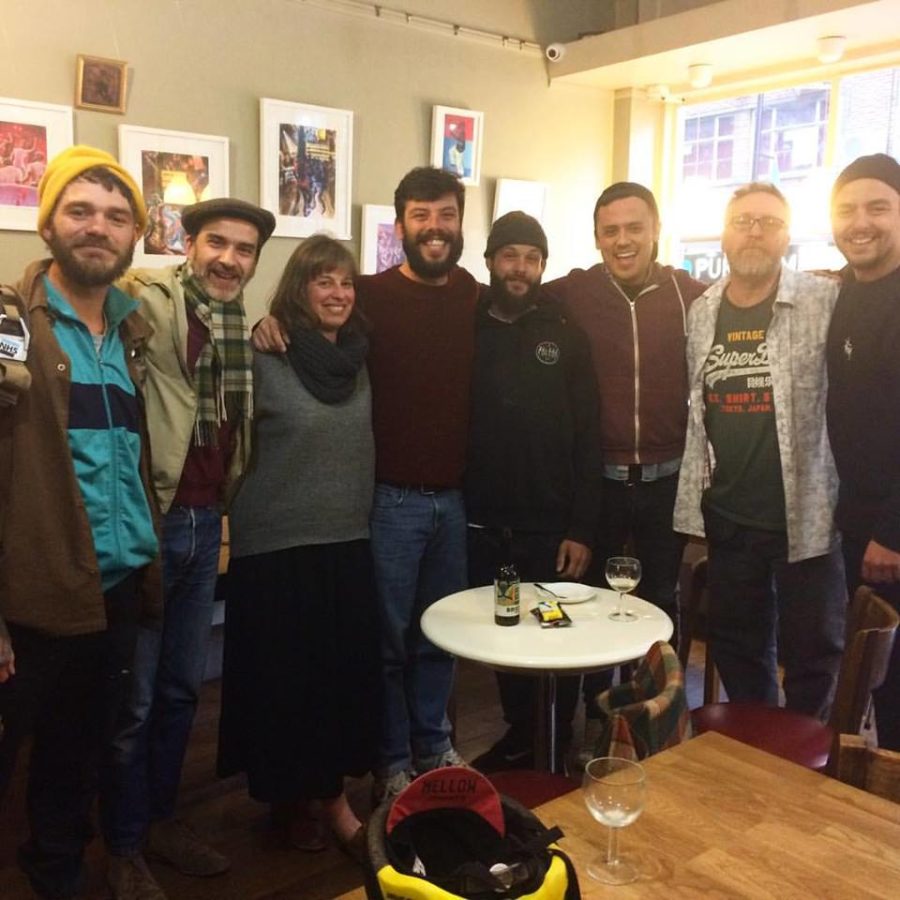 NGS have invested a huge amount of time and resources in rebuilding the  hand painted signwriting craft across UK through teaching, mentoring and apprenticeships. Infact NGS is the only signwriting crew to have offered such opportunity to so many.
Monthly trade skills courses are held in London.
Dozens of new signpainters have come through the NGS studios.
---
Forthcoming Book
'Bones of Painted Letters'
Nick Garrett
Product description
A book introducing the London New York and Milan sans-serif letter techniques to the lettering enthusiast.
Available at Amazon for pre-order.
Signwriting as an art, a trade and a craft going back 2000 years. Having come back from the brink of extinction in the eighties, today the young designers and artists across the world are taking up the brush and re-kindling this fine artistic trade in ways the inspire the older generation of signmasters.
Old-school meets new-school is the mission of this book.
Plainly speaking, painting a letter is a beautiful thing to do. It makes our world more aesthetic, functional, safe and sociable. It launches boats, products and brand ID.
This manual intends to show the DNA of all the keystone principles of the craft, showing precise sharp lettering techniques that have never previously illustrated in such detail. It can be used as a diploma workbook or as a studio handbook for the new writer, featuring the macro knowledge of brushstroke skills, vintage letter shapes and pure letter design.
Backed up with a historical perspective and cornerstone modern day project application, the renowned sign masters, Noel Weber and David Smith frame the pages and join Nick in leading the way to the next generation of the craft. The first of 4 Books full of the Bones of Letters from the London Signsmiths' lettering school of NGS.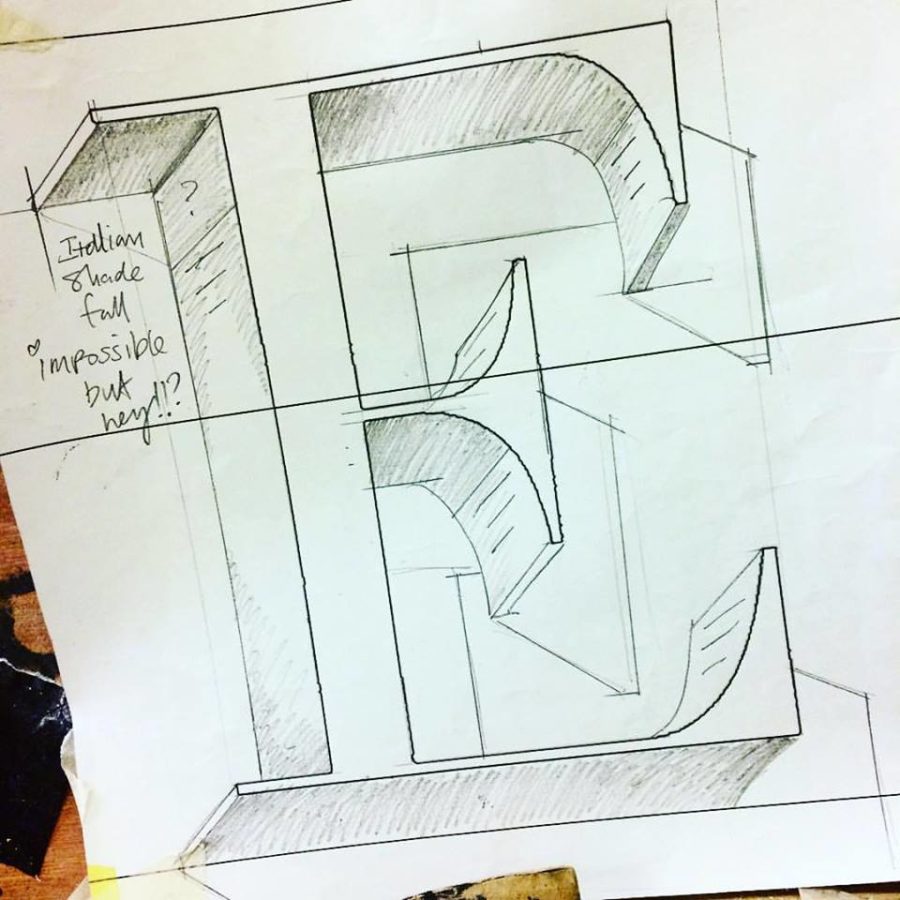 https://www.amazon.co.uk/dp/0995784019 
Extract pages on Amazon.co.uk
Paperback: 80 pages
Publisher: NGS Signsmith Signwriting Publications; First signed limited edition (16 June 2017)
Language: English
ISBN-10: 0995784019
ISBN-13: 978-0995784017
Product Dimensions: 15.5 x 1.2 x 20.5 cm
Price £29.99 (pounds sterling)
---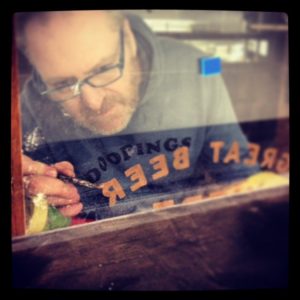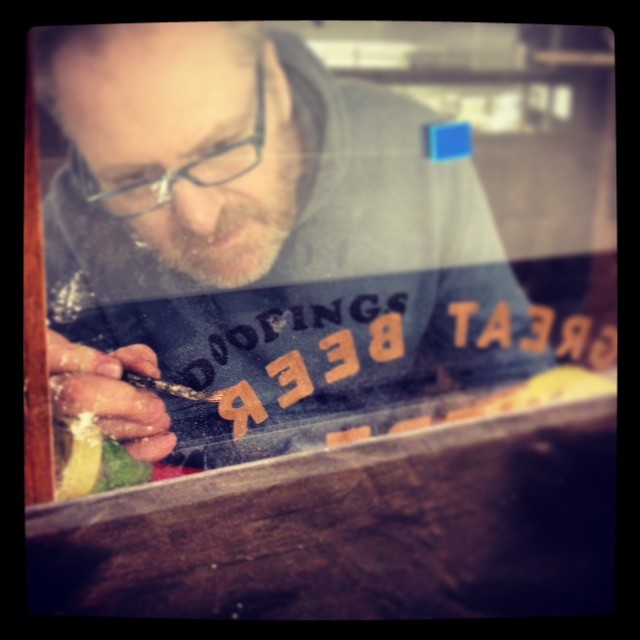 ---
New NGS book on its way for May 2017 release!!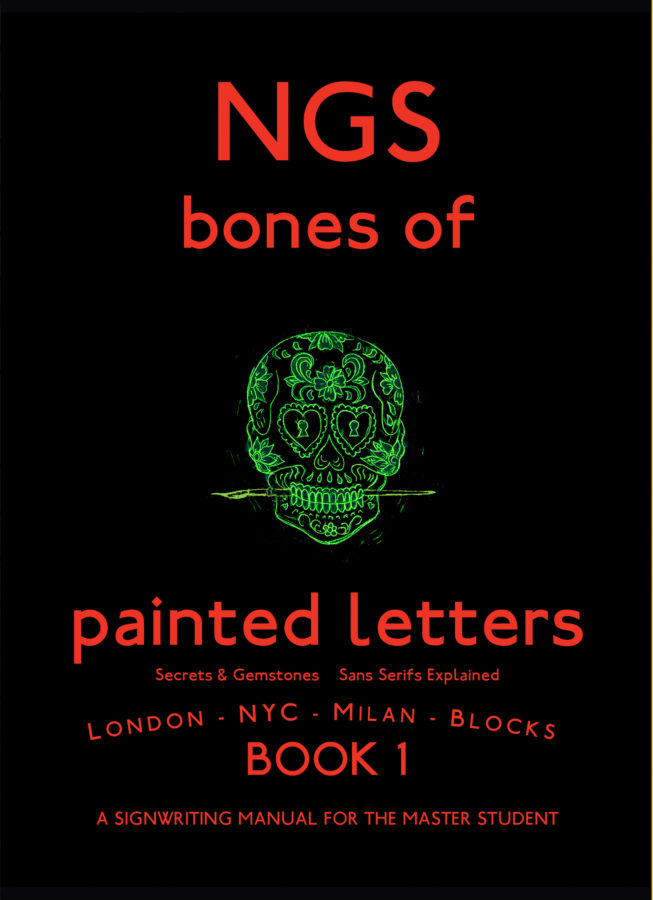 Check Amazon for pre-orders
---
History in the making
Taking great lettering from the past and adding a twist into the now.
We take your info, design them by hand, show you a cool sketch and scribe it across the wall for you. No fuss and always great signs that sell your worthy products.
---
CASE 1: Sugahill Cafe, 250 Kirkdale Sydenham, looking very funky… https://www.facebook.com/SugahillCafe/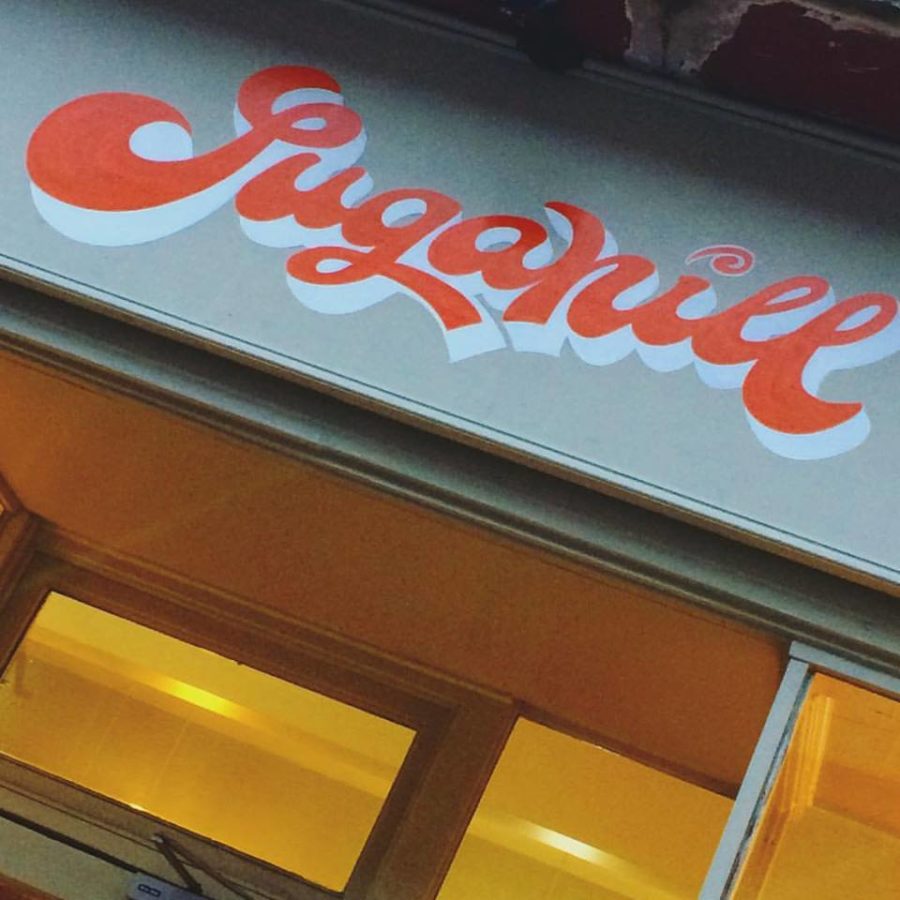 I wanted to create a logo that Chris Arch at Sugahill could combine all over his product from cups, chalkboards, to Tees. It's one thing to design a sign fascia (that in itself takes years to master) but quite another to combine it as a pure combinable logo.
---
CASE 2: Gents of Kensington
"It's all about hunting the right type that suits 'modern classic' London … some of these Romans below actually came from Rome … shot by me in Italy in 2016 and re-drawn up in London."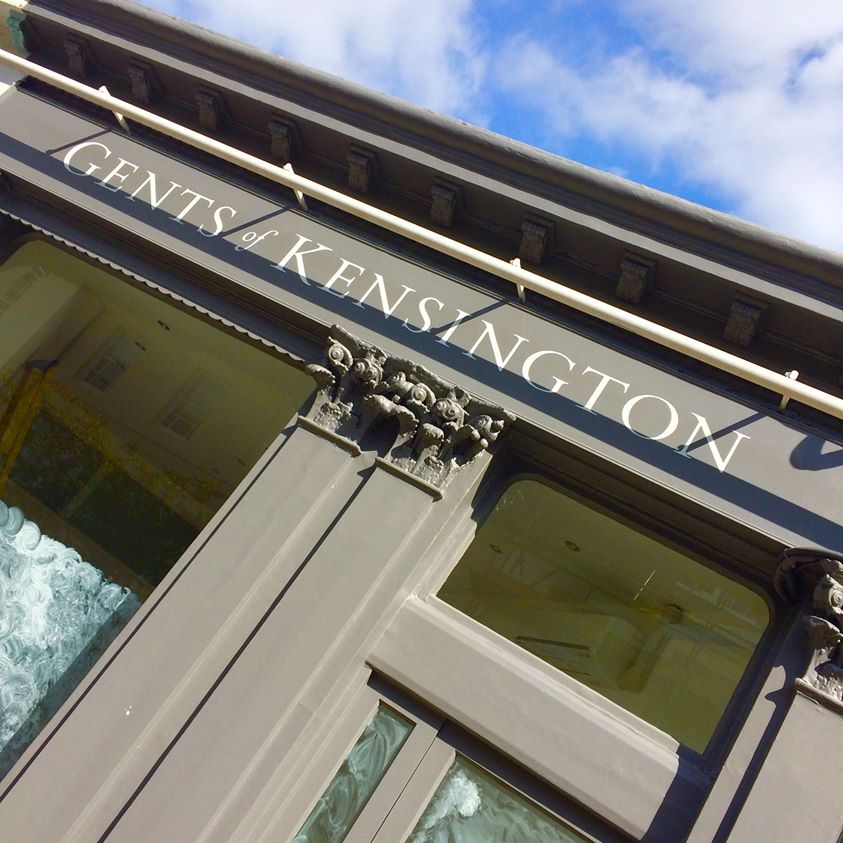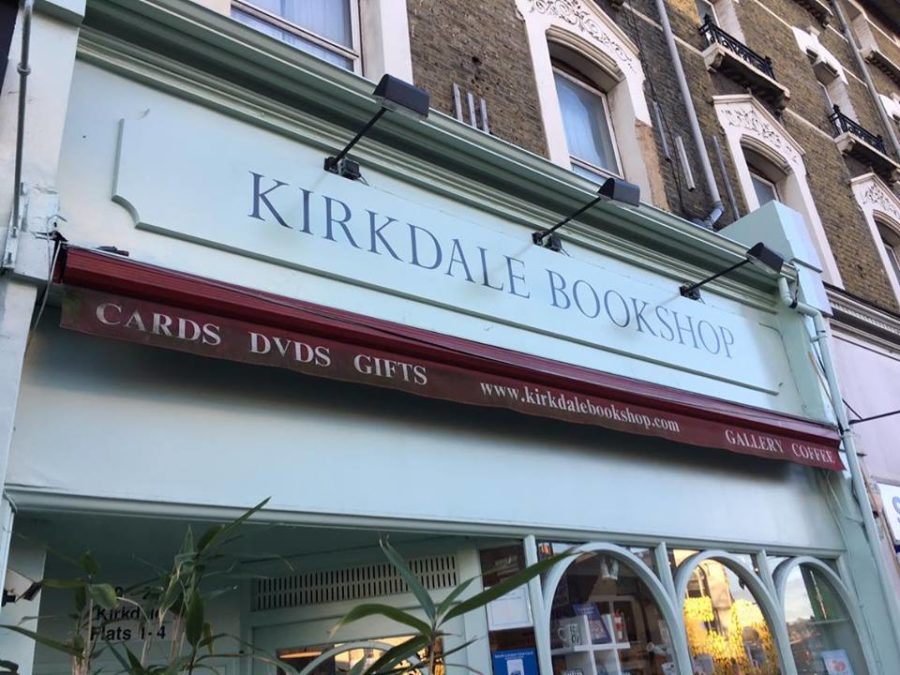 Kirkdale Bookshop, Sydenham having a bespoke, London Roman makeover with us. https://kirkdalebookshop.com/
Some were also refined from my own hand, from traditional London Romans (the B and K for example) and teaching in the studio – I then melded the designs into a unique, original identity for this client.
If you get the best inspiration then the design delivery just goes to the next level! For Hipster stuff, for starters I go around London tracing off designs from old ghost signs."
Nick Garrett
Chat to me anytime about your up-coming sign project 07960113799
---
Making London more beautiful
"I have to write up some more case histories… get's people on the inside of the design integrity because it's so interesting.  Understand the extra they are getting from NGS designs. It's the passion and attention to detail that counts."
Nick Garrett
---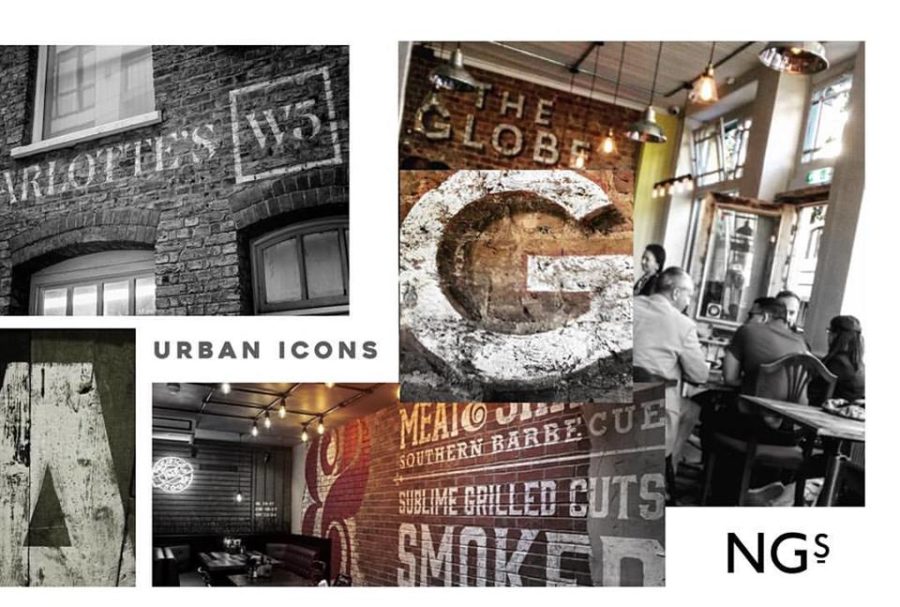 Some recent Urban Ghost signs from around London inc. the Globe and Charlotte's.
Rich typographics make the venue come to life. The difference between vinyl and pure paint is just that… painted letters, by a beautiful hand come alive and say it in the right way. The wrong type or overcooking it with outlines and heavy baroque shades is just like telling a fairy telly through a megaphone and 20 piece brass band …
---
NGS No 1 for design and sexy styles
The best letters come in all shapes and sizes from NGS, the master design based writers. Trend leaders and brand ID innovators.
Below is a nice example of Blaire typeface just tweaked into London styling. We always fine tune each letter at the design stage in order to relate to your audience. It hooks people up, turns heads and brings them toward you…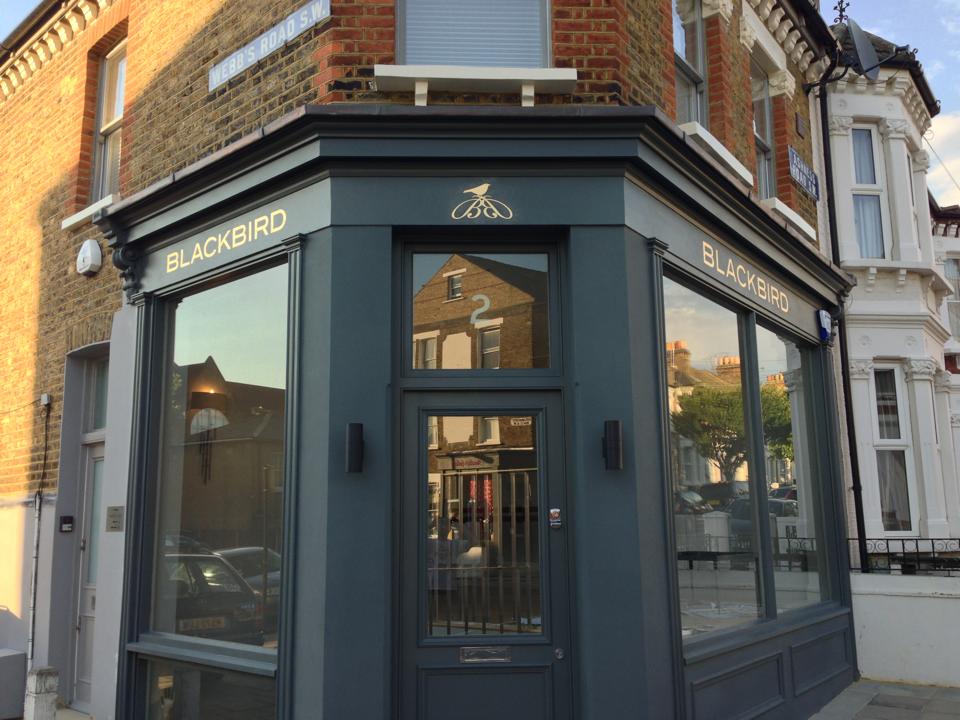 NGS
Hand made in London
---
07960113799
Thanks for visiting London's NGS
 Different level, Lettering, Gold Leaf & Gilding and Sign Training Specialists
0044 (0) 7960113799
nick@nickgarrettsignwriter.com
---
STYLE SELECTOR 
Chic Puritan Minimal  
click link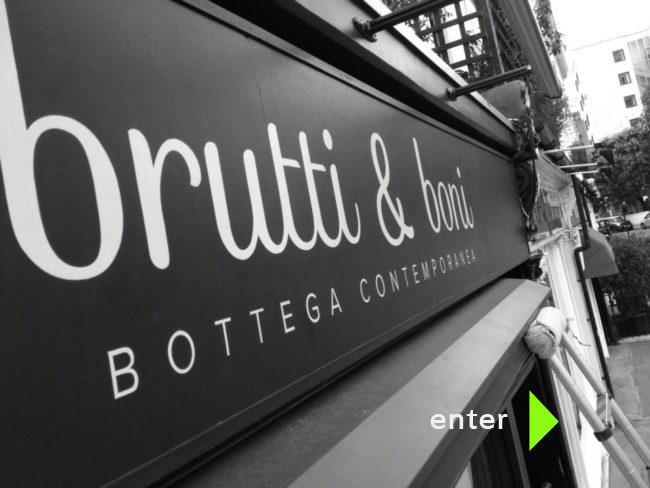 Classic with a modern twist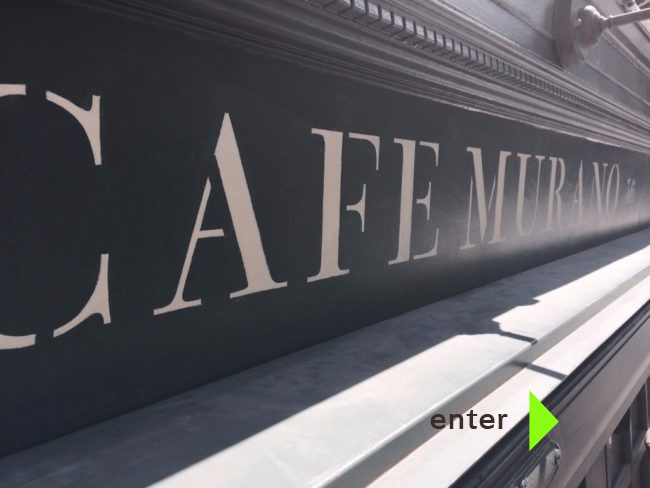 click images for links
NGS Vintage Romans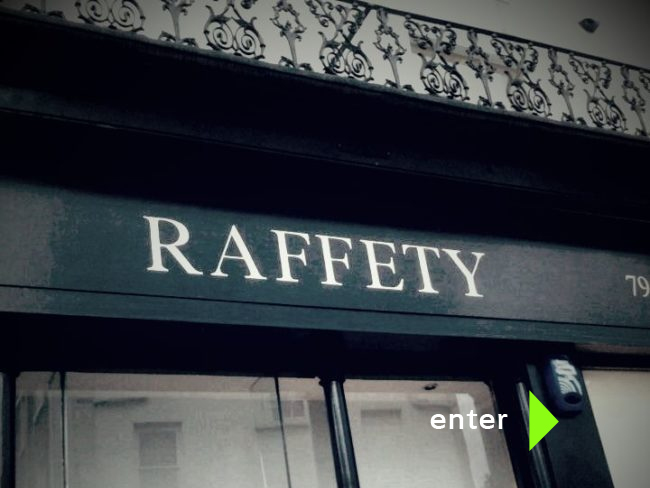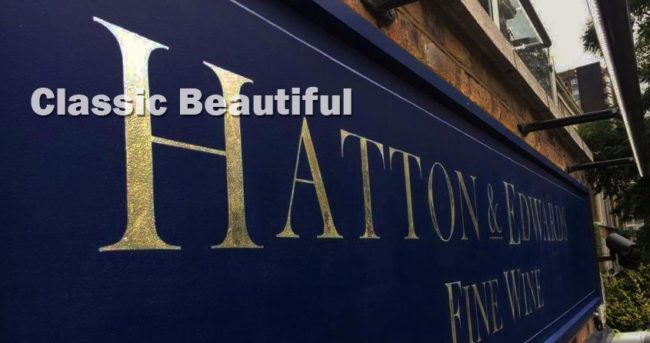 Urban Ghost  click on image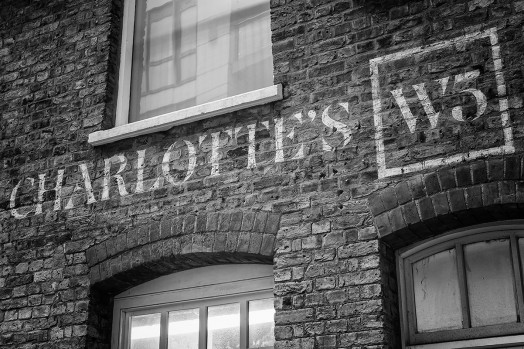 Glass Gilding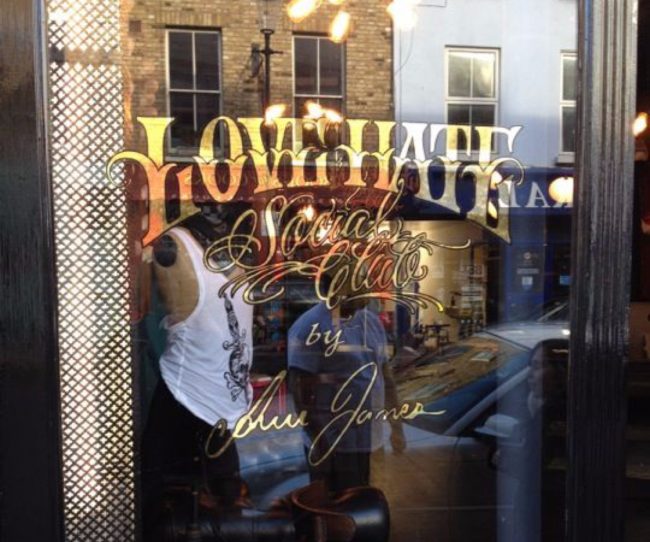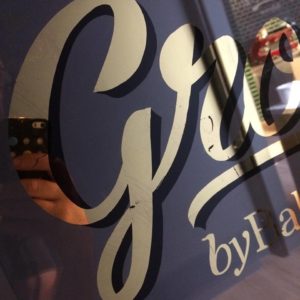 ---
Thanks to Jack Hollands of Signwriting Jack, John Pope of Pope Signs, Henderson Signs, Glyphics, Perry Signs, Insegne di pinto a mano Milano – Traditional Signwriting of London
Call or email me today 07960113799
---
Footnote:  NGS Teaching the craft
Signwriters in the House
NGS teach too!  My star pupil and immensely talented Pro Writer and Gilder Jack Hollands now Signwriting Jack during his training year with me.
Thanks to Signwriting Jack, Perry Signs, Insegne di pinto a mano Milano and John Pope signs
---