Traditional Sign Writer Nick Garrett – About

This website will show what I do, what I am currently working on and detail on how I do it…
If you are looking for visually stunning traditional signwriting, you may have just found the solution… here is my complete Traditional London based UK wide sign service, made genuinely by hand – since 1981.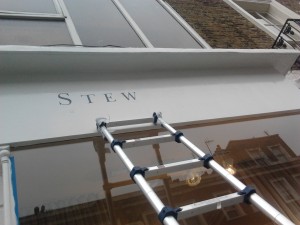 As part of my service, start-up or up-and-running, I can assist you with logo re-creation, sign design, colour schemes and layout options.  
My 30 years signage experience will really help you spot best visual solutions and keep you on time and inside budget.