Modern Brand Signwriting: A bit about the B2B/C power of my fresh modern sign writing 
S

ign writing has always been a highly creative process and while today it allows me to offer a generally a lower cost option than digital print,  I take pride in the new modern graphic feel entering my practice – young designers are seeing signwriting as the perfect medium to express their distinctive London retro style.
NGS brand sign writing is now truly modern, truly cool… and truly profitable
The power of my top quality hand painted or gilded sign craftsmanship lies in the fact that it is simply brimming with character… it will 
talk
your talk
and is as a signature of quality for your business front end.  
It is most certainly a beautiful way of communicating because it is completely bespoke.
A hand painted sign from me is energised: it will be a very cool looking high resolution product, lasting 15 years, speaking volumes, while genuinely building your brand ID (and client list), day in, day out..
If you have the opportunity to say who you are, what you do, choose us as you hand painted signwriting professionals, because NGS strive to do the job better than any.
It's a fully editable sign design made exactly to your spec and budget requirements.
Above:  Nick signwriting in Tate Modern recently. Below:  55 Great Eastern Street, new POD store opening – signs NGS.
[customcontact form=1]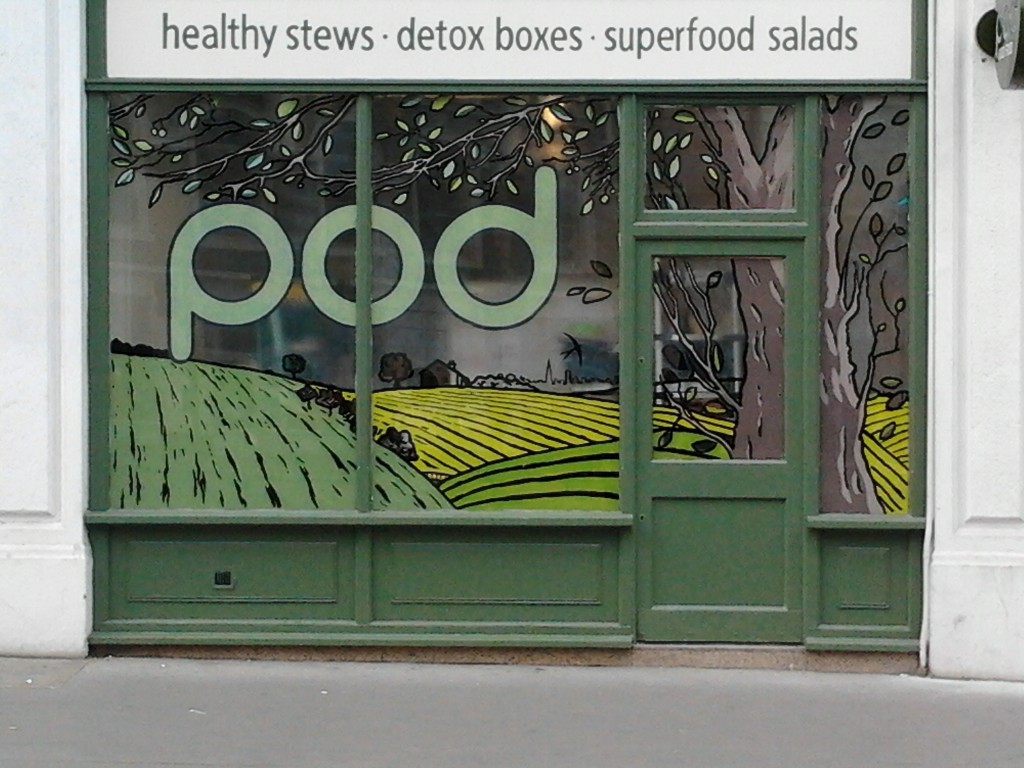 Above: the new POD mural for Mansion House outlet… taking off nicely and turning over great, delish fast slowfood!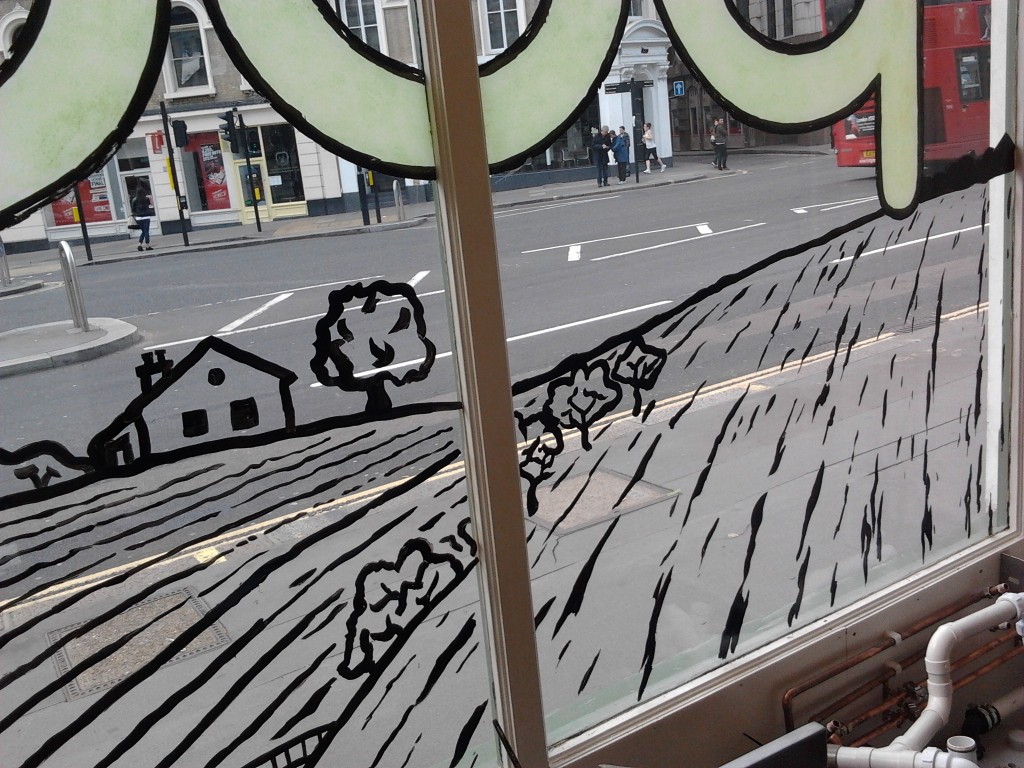 The NGS team give you great value and service